George Clarke Reveals the 10 Front Door Color Trends
by Guest on Jun 10, 2020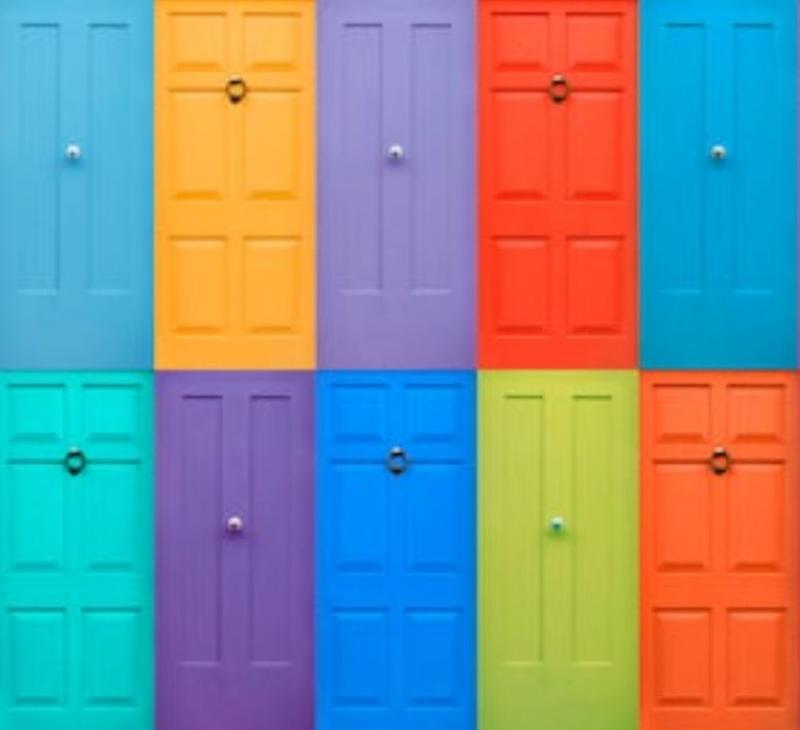 Architect, property expert, and television host George Clarke has revealed the top 10 front door color trends for 2017 and gives some great tips on how to enhance your curb appeal.
Deciding on a color for your front door can be a difficult choice to make but one that can make a significant effect on the appearance of your entrance.
If you're having a difficult time making a decision, property expert George Clarke has recently revealed the most popular front door colors for 2017, based on purchasing habits over the past five months.
Traditional shades:
Jet black
Steel blue
Pine green
Crisp white
Vivid shades:
Bright yellow
Cobalt blue
Purple
Pretty pastels:
Primrose yellow
Duck egg blue
Light violet
"Your front door is the face of your home - it's the first thing people see, so don't follow the crowd, design your own and go to town,' says George. 'With your front door, you have more freedom to express yourself, perhaps picking a color that you wouldn't normally choose for your interior walls. Changing the front door is a quick win but a real game changer in terms of how people perceive you and your home."
Adding further advice to upgrade the appearance at the front of your home, George gave the following advice:
1. Creative color
Strong, bright colors stand out but make sure to pick one that complements your house as well as your personal style.  For those not feeling so brave, black and darker shades of blue are safe choices.
2. Clean lines
Don't overdo it – keep the front of your home simple and symmetrical.  Split the plants out equally on either side of your entrance, whilst any outdoor lighting usually looks better in pairs.
3. Flower power
You can enhance the entrance of your home with stylish hanging baskets, planters, window boxes, etc.  Using flowers and shrubs often complements the color and style of your front door also.
4. Keep it clutter-free
Keep your doors, pathways, steps and open porches clean.  Similarly, if you have a doormat – keep that free from dirt, leaves and other pieces of debris.
5. The details make the difference
Letterboxes, doorknobs, knockers and other door accessories are a good investment.  Stick to high quality and door furniture that blends the style and age of your property.