A Few Things to Consider Before Hiring a Plumber
by Guest Post on Nov 26, 2013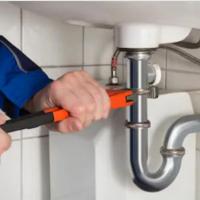 As a homeowner, you know that things break and wear out. Home plumbing repairs may require calling a professional plumber to help you solve your problem.
Before hiring a plumber you may want to consider the following:
1. Ability: Choose a plumber or plumbing company based on the reputation and reviews of the customers rather than the cost alone.
2. License or Certification: Check for the license or certification, they may need to have it in order to make their company legitimate. Moreover, every state issues one.
3. Insurance: They must have both workers' compensation and liability insurance. The cost of hiring someone without it could be tremendous.
4. Visits: Group all your plumbing repairs so that there is only one visit to save the most money
5. Service Guarantees: What happens if after some minutes/hours/days afterwords the problem returns? Will it be re-fixed? Is the work guaranteed? Ask for a written warranty.
6. Safety: What if injuries or property damage occur during the repair work? It's always a good idea to ask rather than assume that they will handle things in a professional manner.
7. Clean Up: Are they taking the responsibility for the clean-up after the work has been finished? Will they properly dispose of the old fixtures or pipes?
8. Pricing: It is good to compare prices before you hire one. Sometimes lowest prices, as well as the highest prices, didn't give you the best value or result. Request a written estimate before you start.
Consider these things in order to make sure you are choosing the right plumber for your home and within your budget.