Top 6 Differences Between Residential and Office HVAC Systems
by Guest on Sep 16, 2020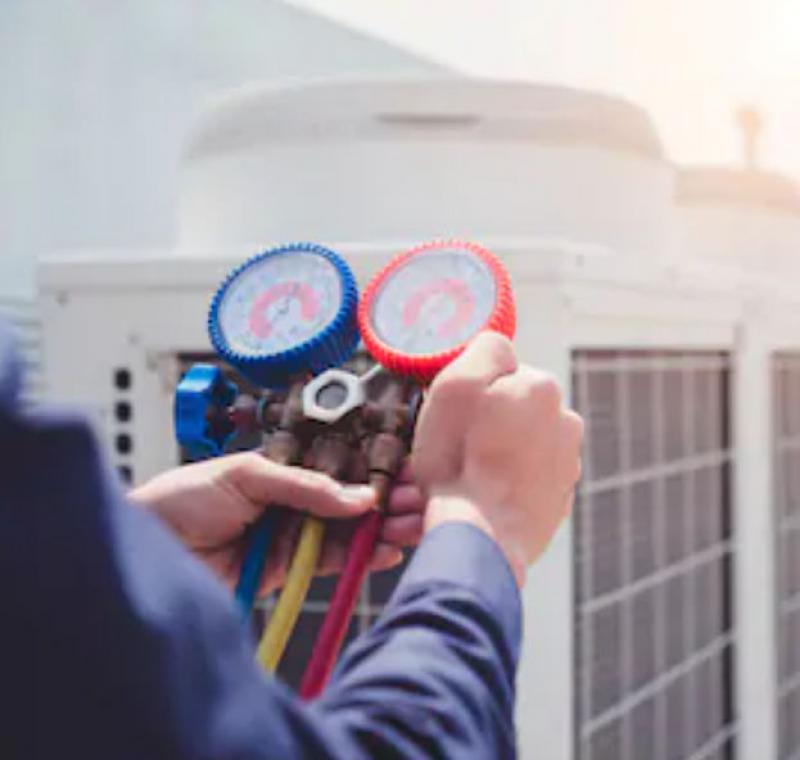 HVAC stands for heating, ventilation, and air conditioning. For the built environment, this system provides the same essential service that our lungs provide for our body. Most buildings in higher latitudes require HVAC systems. You can imagine why. There are big differences, however, in the HVAC process for a single-family house in the suburbs and a massive Bank of America building in downtown Miami.
The biggest difference between commercial and residential HVAC systems are: location of the unit, size and operating power, complexity, and installation
Location of the Unit
Size and Operating Power
Complexity
Installation
Drainage, exhaust, and ventilation
Build
Location
Air conditioning and heating units are generally placed out of sight and out of mind. For residences, this generally means they are placed outside or in special nooks against the outside of the house. Commercial buildings are generally placed on building roofs.
Considerations to take into account for placing an HVAC unit:
Unit size. Roofs tend to have more available space than storage closets
Noise. Commercial units tend to be much louder than residential. The good thing about roofs is how far they are from operational activities
Access. Repairs can be made on a roof unit with less disturbance than if the unit were located within the building.
Size and Operating Power
The goal of a building's HVAC system is to filter dust and contaminants, cycle air, and maintain a comfortable temperature. These objectives call for different tools and budgets depending on the amount of space a system must administer.
According to Denver HVAC specialists Simply Mechanical you might need to get your HVAC system checked if air is stagnant in one part of the house. This could be a sign your system cannot handle the amount of space you need it to.
In your home, the goal of your HVAC system is set up to deliver warm air during the winter and cool air in the winter. This is controlled by a simple thermostat that measures the temperature in a single particular room. This sensor is connected to the furnace for production of warm air and the air conditioner for hot days.
This centralized system won't work for a commercial office building, and tends not to be the main concern anyway. More people and machines will create more heat and density conditions. That makes the main mission of an office HVAC system air circulation, rather than temperature control.
Complexity
Space, temperature, and machine heat all have to be considered when you are planning the HVAC system for a commercial project. Not only is more expected of office HVAC systems, they also tend to be separated into departments, office spaces, and reception areas. These all have different needs.
Commercial projects are more expensive and skill-intensive than residential because they call for specialists and special tools many times. Many times, a wood stove can suffice to heat a small residence.
Installation
The two types of HVAC units perform such different functions they are actually made different as well. Residential HVAC systems are non-modular, since there is a strict limit to how many people they can accommodate. This is not the case for highly adaptable commercial HVAC units.
A commercial system make it easy to swap parts, software, and accessories. This dynamism can make commercial systems significantly more expensive than smaller residential models.
Drainage, Exhaust, and Ventilation
For residential models, these parts of the system weave in and out of the building. The rule of thumb for residence models is to include the blower, evaporator, and condenser drainage within the house and keep the compressor, condenser, and condenser fan outside.
Commercial HVAC units are part of a much larger system than residential. A commercial HVAC system must include a complex drainage system with diverse checkpoints to keep the system healthy.
The amount of energy the HVAC system must consume to push air through the building might be different between these two models, but the ventilation systems themselves are pretty similar. Poor ventilation is particularly important for large homes and high rises. Quality of life can be hugely impacted by stagnant air.
Conclusion
Residential and commercial HVAC units are not generally made or maintained the same way. If you plan on dabbling in HVAC installation or construction sometime soon, you will want to make sure you are crystal clear on the difference between residential and commercial HVAC systems.