How to Maintain Your Garden Shed for Durable Quality
by James Cummings on Jan 16, 2018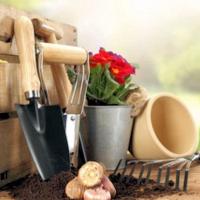 Like most products, the lifespan of a garden shed can be significantly lengthened if you occasionally spare some time to care for it and fix any damages before they get worse.
You don't have to be a green-finger to need a garden shed. You can as well use your garden shed for storage or other extension functions. However, different types of garden sheds need different maintenance techniques.
To ensure your shed last longer, this article provides you a comprehensive guide for maintenance and development of various shed types. Don't worry, you needn't be extremely handy; some tips are straightforward.
Wooden garden sheds and summerhouses
The key to maintaining most wooden sheds and structures is making sure they stay on a firm and level base, protected against moisture.
Seal the windows
It is critical that you seal all the windows inside and out immediately after assembly. This can be done by applying silicone, timber beading or any other reliable "water-tight" material. Work along the corners of the window, making sure there is no air seeping through. The main design can be based on your preferences.
'Service' your building every year
Although it may be equipped with a factory basecoat, it is advisable to treat your new garden shed – shortly after installing – with a good waterproof material. Repeat this process annually. Be careful to brush the treatment into all the wooden parts used in the building construction. Do this thoroughly - in and out.
Make sure nothing is destroying your building
Something as nondescript as an overhanging tree branch or an extended hedge branch can destroy your building, if not checked on time. Prevent such risky contact by cutting off wild trees or shrub parts. Otherwise, an elongated tree branch can pierce your roof and cause water ingress.
Identify and repair any existing damage
If you notice any damage on your roof, it is important to correct it as soon as possible. Rips or tears allow moisture to sip through and deterioration begins from there. If you notice a leak in the felt, it is advisable to strip down that part of the roof and replace it with a high-grade, heavy-duty mineral.
There are specialist materials for customising your garden shed for eco-function, engineering strength and aesthetics. Some of these items can be bought at a retail store near you.
Inspect the base of your garden building
It is a given to make sure the base is perfectly level during the time of assembly. However, inspect your shed regularly to be sure that this is still the case. Any wrong movement of the base beneath the building can cause the timbre to twist off or drop the doors.
Lubricate the joints and hinges
Over time, the door hinges and other joints will get stiff, perhaps because of moisture or simply old age. Stiff door joints not only make an uncomfortable sound, they render the hinge vulnerable. Make time to apply oil or the appropriate lubrication for easier movement.
Log cabins and houses
Log cabins, like any other wooden structure, are at risk of degradation if not properly maintained. Is your garden shed made of prime log material? Use these tips to prolong its lifespan.
Treat the building annually
Most log cabins will likely arrive untreated. It is, therefore, necessary, after installation, to treat it when you can with a reliable water-resistant solution. Do this one or twice every year, working the solution into all the building's wooden parts.
This will help to reduce vulnerability to moisture and therefore, mold, which is one of the fastest killers of untreated wood. It only takes a few seep in and the property will deteriorate faster.
Avoid protruding trees
Like the wooden cabin, chop off and section any threatening tree branches or roots.
Log cabin maintenance is almost basically the same as wood cabins mentioned previously. They are made of the same of the same material.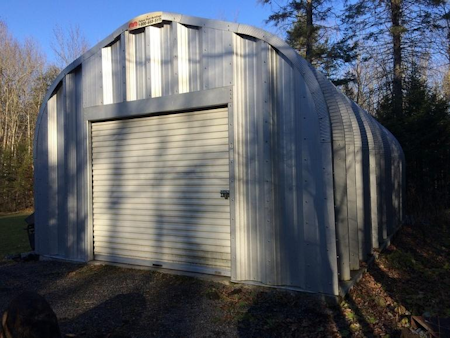 Metal sheds
Naturally, metal sheds need little maintenance and are said to resist whatever the climate exposes it to. However, that doesn't make it totally invincible. You will have to perform a few procedures to keep it in good condition at all times.
Cleaning
Wash your metal shed carefully with soapy water at least twice a year. Use a dry rag to mop off moisture afterwards (you could choose to let it dry on its own). When washing, remove the muddy soil at the base and scrub off any lingering dust.
Lubrication
Metal parts require regular oiling. Apply lubrication to the hinges to guarantee lasting quality. Be sure to use a suitable oil grade.
Paint damage
If the paint on your garden shed has been damaged by knocking, denting or scratching, touch up the affected parts with a fresh coat of paint immediately, or it might lead to corrosion. In addition to its aesthetic appeal, paint also acts as a preservation material.
Corrosion
Rust is caused by oxidation, and typically happens usually when water and oxygen react with metal. If you notice rust on your metal shed, the following corrective measures can be performed:
Use medium grade sand paper to rub down the affected parts
Apply a rust inhibitor to arrest corrosion
Brush with a coat of paint and allow to dry
Special attention for your shed roofing
The roof is a key part of your shed and should not be ignored. Inspect it regularly for damages and leaks. If there are any ambitious tree branches around, trim them to size. Every time it rains, inspect the interior for any leaks or drip areas and repair it to prevent water ingress. Because of this, it is important to choose your garden shed wisely.
Traditional felt roofs on sheds or any other garden building usually have a lifespan of five years, so if your shed roof is four years or older, simply renew the felt and get an additional five years added to the garden building. This automatically saves you cost on acquiring a completely new roof. However, if the frame is very old and beyond repair, a new one is necessary.
A garden shed/summerhouse is an important home extension and should be maintained as often as you would other parts of the main house. Don't leave it to become dilapidated. A little DIY could be all you need to keep it in a durable good condition.