Some of the Most Popular Furniture Materials Used for Outdoor Spaces
by Guest on Feb 28, 2013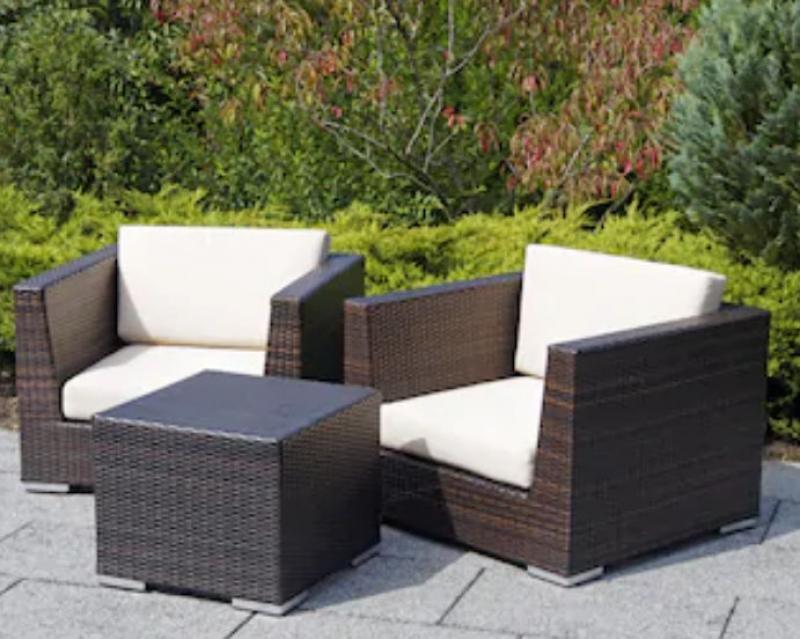 Most of the homeowners are spending so much effort and time in getting the interior of the house right, overlooking the outdoor decor. A home should be attractive and should look good when viewed from the outside. So it makes sense to put some effort in making the outside of the house look attractive. Outdoor furniture such as chairs, bench and picnic tables that are kept in the garden or patio will not only make your garden look more attractive, but will also create a great space for entertainment and relaxation. You can rest on a chair with a glass of wine and enjoy the beautiful view outside.
Jarrah
If exotic looking outdoor furniture is what you are looking for, then you cannot go wrong with Jarrah. Jarrah is reddish-brown with a fine-grained structure. This wood comes with warm tones that are particularly suitable for the manufacture of picnic tables and wooden benches. It is resistant to termites, rot, and decay. Jarrah doesn't bend or warp even under extreme moisture and humidity.
Redwood
Redwood is a conifer with a light wheat color and a straight grain. It's a durable wood that lasts for up to 20 years if maintained regularly by applying a sealer, dye, and preservative. It's naturally resistant to rot and termites. Since it is a softwood, many intricate patterns can be cut out of it. It is resistant to moisture and is much cheaper than hardwoods such as teak and mahogany.
Teak
One of the most durable and more expensive woods is teak. It is ideal for outdoor furniture because it is resistant to decay and rot. Also, the teak is resistant to termites or other pests. It is a hardwood with a straight grain pattern which is beautiful and light honey brown. Because of its strength and durability, teak is one of the most valuable materials that are high in demand. Teak furniture is very durable in outdoor scenes and lasts for over 50 years.
Metal
Metals have high melting points and higher densities. The metals can also be converted into various shapes without breaking. The types of materials used in the manufacture of metal furniture parts are steel, aluminum, and wrought iron. They survive long without much maintenance and don't rust. Metal furniture offers a traditional and classic look to the room. They are available in different shapes and sizes, making sitting, bending, etc., comfortable. The metal chairs also have ventilation holes.
\
Wicker
If we examine the main features of wicker that make it so well known, it will be easier for us to understand its popularity. Artificial and natural supplies are merged to form wicker furniture. Today, artificial material is highly preferred because of its durability.
Wicker is a low cost, lightweight and a durable alternative that can make elegant and stylish furniture. Wicker outdoor furniture is easy to maintain and can be used all year round without any problems.
Cane, bamboo, wicker, rattan, reed, and willow are some of the natural materials that can be combined to make elegant wicker furniture. Wicker cannot withstand extreme weather conditions such as excessive heat, cold or moisture. Since they can break or deteriorate, they must always be stored away from harsh weather conditions.