Heating Your Home with a Wood Stove
by Guest Post on Feb 14, 2010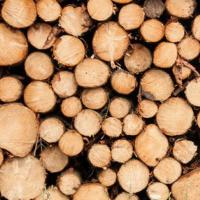 Heating a house with wood, partly or totally, is environmentally and economically beneficial. Wood is a renewable fuel source and if harvested responsibly is a wise alternative to natural gas, oil, propane, and other fossil fuels. If you do some searching you can even find free wood sources in your area like tree removal services. Burning wood also creates a nice ambiance, that is soothing in your home.

A wood stove is the most popular, efficient, and economical wood heating option. An efficient wood stove can be located almost anywhere with enough space and where a chimney can be properly routed. A wood stove located centrally on the main floor area of the house, in the most occupied room, with the flue pipe running straight up into the chimney gives the most heat. This installation design will make it possible to heat an entire home efficiently with wood and provide the best performance and need the least amount of maintenance.

Advanced wood stoves are one-third more efficient than conventional wood stoves. They produce a visually beautiful fire through complete combustion. Advanced stoves produce about 90 percent less smoke than older stoves. After a fire is ignited, you should see no visible smoke from the chimney, so neighbors won't complain and thick smoke won't blanket your yard either. These wood stoves usually are higher in cost, but the benefits make it well worth it. You will save money by using one-third of the wood that you would with a conventional wood stove.
Here are some tips for operating, and selecting a wood stove:
Always have your wood stove installed by a certified professional.
Always get permits, and follow local regulations.
Choose the right size of wood stove for your needs.
Maintain your wood stove and have it serviced regularly.
Open areas provide the most efficient location.
Only burn dry seasoned hardwood.
Also some safety tips:
Keep all flammable items as far away from your wood stove as possible.
Use only clean newspaper and dry kindling to start fires.
Never start fires with gasoline, lighter fluid, or other similar combustibles.
Only burn dry seasoned hardwood.
Clean ashes often, and keep your wood stove clean.
Keep the doors closed unless loading or stoking the fire.
Always have a fire extinguisher nearby.
Always have working carbon monoxide and smoke detectors.
Follow all your local fire safety regulations.