Five Most Common Bathroom Types
by Guest on Feb 4, 2020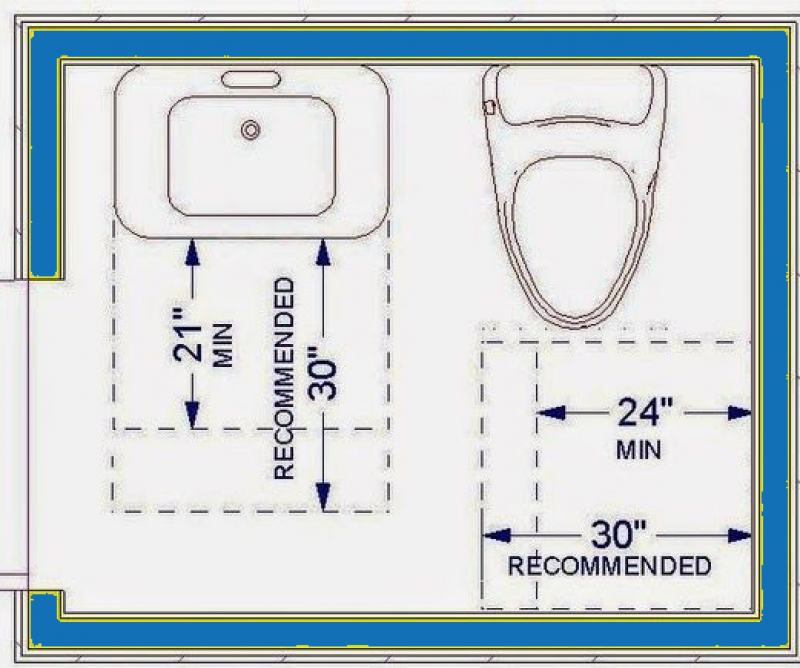 By definition, all bathrooms contain at least a sink and toilet. Not all contain a shower, and some contain more than the standard toilet, shower, and sink. So let's learn about the top five most common bathroom types and discuss the design challenges each poses.
Half bath/powder room
A half-bath contains a sink and toilet but no shower. This is a common solution for small bathrooms off living areas or guest bedrooms and they may sit in a former closet or under the stairs. The toilet and sink may be on perpendicular or opposite walls, though sometimes they're on a common wall opposite the door.
Separate shower room
A separate shower room is unusual in private homes, but there are times when it is warranted. For example, if you have a home gym or changing room in the pool house, there may be a separate shower room so people can clean up without being disturbed by people using the toilet. Shower rooms may or may not contain a sink.
A very large bathroom may have a separate toilet stall and shower room from the de facto powder room where the sinks are located. A separate shower room may have a framed or corner shower screen. Separate shower rooms are common in public facilities like schools, gyms and health clubs. The opposite case is an adjoining bath where there is a toilet in a separate room from where the sinks and shower are located, though it may be a second toilet to meet the demands of a large family.
Three quarter bathroom
A three-quarter bathroom is often the only solution when you're short on space but need a full bathroom. Instead of a bath, it contains a shower stall, toilet, and sink. It typically has a framed or corner shower screen to conserve space. You may find the shower stall in one corner with the toilet and sink in the other corners. The door opens in the fourth corner.
Master bathroom
The standard master bathroom has the works; a shower, bath, toilet and at least one sink. If there's a dual sink vanity in the home, this is where you'll find it. The shower often features a frameless or semi-frameless shower screen. If space allows, you may find a walk-in shower. Unfortunately, in many homes, you'd have to remove the bath to have space for a walk-in shower. In other cases, the master bathroom has a large bath but no shower.
Bathroom with laundry facilities
Bathrooms with laundry facilities are all about making the most of limited space and plumbing connections. This means the washing machine and dryer are in a cabinet or corner of the bathroom. You want to minimize how much space the key elements of the bathroom take up so you have enough maneuvering room. This is why you may find frameless shower screens or corner shower screen; this decision is based on the layout and the amount of space you have to work with.