Speed Cookers: Save Your Time
by Kashif Raza on Sep 4, 2015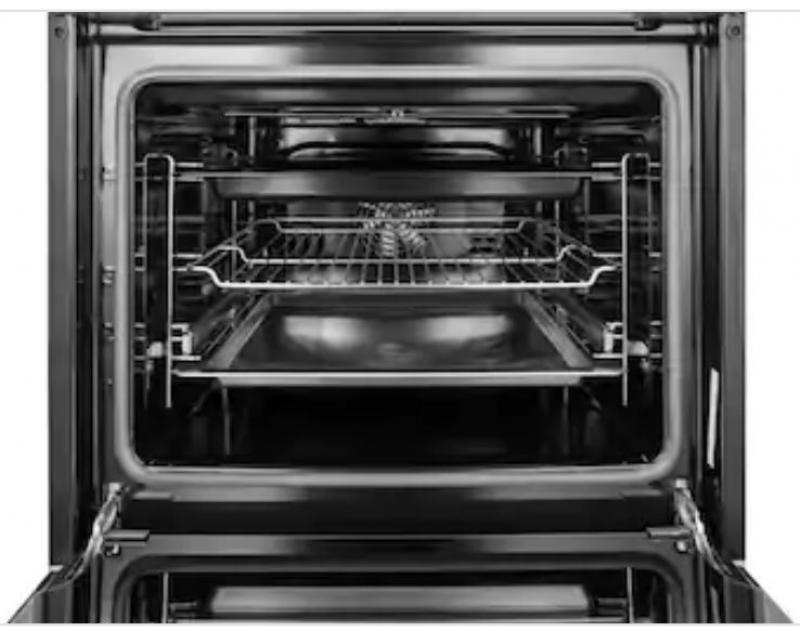 For many decades now, the most significant design advancements to hit the oven industry have been in the introduction and development of the microwave oven, and the innovation that expanded the reach of convection technology, introducing it as an affordable option for home ovens. While no one managed to think beyond these practical innovations, somebody somewhere was busy envisioning and putting together a boon to oven technology that would wind up with everyone retrospectively (and somewhat regretfully) thinking "Man, why didn't I think of that?"
What Had to Happen, and How it's Somewhat a "Duh."
With a variety of conflicting assertions out there that make it hard to specify the source, we must all come to acknowledge that there was somewhere an individual or a team (ie. paid employees,) that was (or were) able to put a couple of concepts together and voila! There was a true lightbulb moment for history realized. A standard appliance technology prevalently in use for baking and cooking across the globe (aka an "oven,") was paired with a standard component always found in that technology (internal lighting,) and a measure of intensity for expedient heating like no other was found. With the only obvious tweaking being found in the distinction of heat intensity that is generated by halogen lighting alone -- and not in incandescent and fluorescent lighting, there was surely an "Ah-Ha!" moment. The task ahead then became finding a feasible way to integrate the heating power of halogen lighting to intensify oven heating in a way that would fully augment and boost any existing industry standards for generating oven heat. Everyone knows that one of the perceived drawbacks to halogen lighting comes from recognition of the fact that halogen lights put out a somewhat dangerous measure of heat. Serious burns, fires and other mishaps have been attributed to uninformed use of halogen lighting. With that kind of power, halogen lighting is now the force behind the magic of speed cookers.
What a Speed Cooker or Speed Oven Is
Speed ovens are more or less quite similar to conventional ovens, but they are smaller and cook much faster. Several leading manufacturers of ovens offer their version of speed cooking technology, relying on the same basics for enhanced heating. The main distinctions are found within varying degrees of microwave and convection technology implemented to influence the process. Unique assignment of grill elements and other design features can also be found. Most speed cookers alternate between microwave, convection, and grilling, producing expedient turnout times that are devoid of any resulting evidence that might have previously been associated with microwave cooking. Typical baking cycles will involve 90% convection and 10% microwave. You will find a vast array of speed oven pricing, with varying degrees of functionality to match.
Advantium Technology
With a burgeoning number of players, it would appear that GE presently  has the market cornered, with something they call "Advantium Technology." They offer it in many distinct configurations to complement any kitchen design, with over the range ovens and built-in single wall ovens or combo wall ovens. Any search for speed cooking, speed ovens, and similar keywords will produce more GE Advantium results than anything else. Do not be misled, as each of the other appliance manufacturers offers their own speed cooking oven, too. GE claims that their Advantium technology enables the home chef to achieve the professional cooking experience and results, and at the same time, getting those remarkable results in 2 to 8 times faster than they would have gotten, using a conventional oven. And there's no preheating, thanks to the instantaneous heating that halogen heat creates. The Advantium True European Convection found in the lower oven employs a third heating element and fan combination, enhanced by a ten-pass bake element for supreme heat.delivery to the oven. This technology boasts of being a true all in one oven and includes 175 recipes preprogrammed into the top oven and the remarkable advantage of steam cleaning as part of its self-cleaning efforts. Advantium technology, as explained by GE, harnesses the power of light. The outside of the food is cooked just like a conventional oven, with halogen bulbs above and below the food that produces radiant heat. This halogen-produced heat is tremendously boosted by microwave energy. The result? Foods brown and cook evenly and fast, and retain every bit of their natural moisture. GE Advantium Technology is available in both double and single wall ovens, and in the form of an over the range oven that includes its ventilation system.
Velos Technology
A Whirlpool exclusive, Velos Speedcook technology is available currently in the form of an over the range microhood combo microwave oven. Touted as a four-way oven, it offers True Convection, a g2Max SpeedCook Oven, a microwave and a steamer (SteamCook SureMist Steamer,) all in one. Produces every bit of golden crisp results as found in conventional oven capabilities. It's extra easy to clean, with the Whirlpool CleanRelease non-stick interior.
The Miele is a multi-functional unit and can be used as a plain 1,000-watt microwave or as a true European convection oven. You can use either of these functions individually or in combination. Miele offers more speed with a greater microwave emphasis or great convection emphasis. With Miele's proclamation that its speed oven features a vastly superior form of European convection, it uniquely features a roast probe. You can preset the cooking temperature you desire, and when the oven reaches that temperature it shuts off, dependably. Miele microwave technology offers an ideal solution for defrosting, reheating and cooking everything. Includes the level of convection and browning that makes it impossible to distinguish between conventional baking and this expedient oven. MasterChef technology from Miele.
Sharp
Sharp Corporation has been super-focused on speed cooking since the late 1960s.
The Sharp SpeedCook is their resulting convection microwave. It is a combination of the standard microwave functionality with that of a convection oven. The Sharp boasts a high-velocity forced-air fan which helps circulate the hot air evenly and quickly. As the Sharp speedcook oven is only available in full size of 1.5 cu.ft. and 1.0 cu.ft. in 110v, so it will not be as fast. Like the Advantium, Sharp offers over-the-range microwave convection with a built-in fan.
Jenn-Air
With a full 56 cooking modes, this oven's LCD screen is intuitive and easy to operate. The Jenn-Air crisp option with browning pan truly provides a distinction in perfecting the texture of everything you bake, from bacon to pizza. Operating on 240/208 Volts, it can be installed under a counter and offers an amazing array of cooking modes and functions. You can even broil with this one! You can add your cooking routines and store them here, with its "Custom Creations" feature. Through this feature, you can even add your own created timed stages all into one setting. Cool. Included options are a 1600 watt grill element and an auto sensor steam cook microwave feature. A whole lot of Jenn-Air technology working together to ensure that you can dish up excellence with every meal.