Things to Do Before Renovating Your Bathroom
by Boris Dzhingarov on May 13, 2021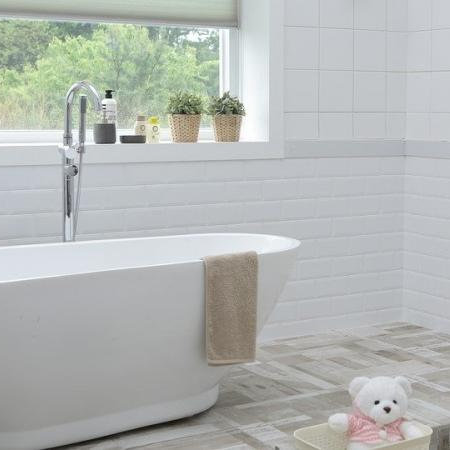 Finding a project to freshen up your home that can be completed on a budget and isn't difficult can be work in itself. A popular choice of renovation is the bathroom, but you need to be well prepared before you jump in blind. You need to consider everything including how long it will take, what style you're aiming for, and what is your end goal. Having a defined goal will stop you from spending unnecessary money. Throughout this article, we will offer a brief overview of how to remodel your bathroom.
The Time Frame
Before you start ripping apart your bathroom and rendering the room useless, you need to know how long it will be out of action. If it's going to take a couple of days, you can just ask the neighbor for access to their facilities. However, if your project will take you a few weeks, you should invest in a portable toilet.
Design Time
Now that everyone knows they can still access the toilet, it's time to pen down your ideas. Below is a list of things that need to be considered before you begin your makeover:
Storage spaces: You need to know where things will live. Are you installing cupboards, towel rails, or shelving units?
Color: There are hundreds of color schemes out there and you need to decide on the right one for you - no one wants a bathroom that clashes.
Utility locations: The last thing you want to do is put your hammer through a pipe, so you'll need to know exactly where everything is.
Fixtures: Do you know what you plan on installing? There's no point starting before you do.
There are considerably more things to consider, but these are the absolute essentials to pencil in before you remodel.
Tools of The Trade
You're going to need to get some gear before you start getting your hands dirty. You've probably already got the generic tools, but the bathroom will require some specialist tools. For example, you'll need silicone sealant, a caulking gun, spackle, and much more. You may also want to consider investing in a cordless drill to save you traipsing wires about the place and a wet-dry-vac in case of flooding.
The Journey
From this point, your bathroom renovation journey is pretty clear, all you need is some know-how:
You will need to gut out your bathroom and remove old fixtures
Then you need to install your new shower or bath
Now you can put in your other fixtures
With all of that out of the way, you can start tiling the floor
With the floor down, you can hang new drywall and paint
Next, you can install your cabinets and units
Finally, you can get the plumbing hooked up, clean up, and tie off any loose ends
Hopefully, you feel more prepared for tackling your bathroom renovation. Tackling the job alone will save you money but there's no shame in asking for help - the most important thing is that you stay safe.