How to Keep Your Windows Properly Maintained
by Nick Marr on Dec 5, 2019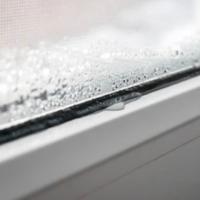 After completing any new home design, no homeowner wants all their hard work to be undone by a failing window. Lots of people don't give their windows a second thought once they are installed. Sure, if something physically breaks it, then they will get it replaced. But unless it is very visibly damaged, many homeowners won't even check on the state of their windows as a matter of routine. However, performing even some basic checks on your windows can enable you to significantly prolong their life and also avoid any nasty surprises.
Below are the most essential window maintenance tips that homeowners need to know. Once you know what to look for with your windows, it is easy to preempt any serious issues before they occur.
Arrange a Professional Inspection
A professional inspection is the best way of getting a comprehensive overview of the current state of windows on your property. Unless you already know what you are looking for, it is safer to have a professional give your property a once-over and tell you what they think. They will not only be able to spot any issues that might otherwise go unnoticed, but they will also be in a position to give you advice on how you can prolong the lifespan of your windows.
With the right advice, you can make your windows and the surrounding seal last a lot longer than average. Once the professional inspection is complete, you will know exactly what, if anything, you need to do in order to bring your windows up to scratch.
Check for Small Cracks and Deep Scratches
Often when windows break, it is because of a single event. However, in many cases, the window would have been able to remain intact had it not already suffered minor, and in some cases almost imperceptible, damage. Small cracks and deep scratches and gouges in windows can often go unnoticed for some time. While they might not seem serious on their own, they can quickly develop into much more serious physical damage that undermines the structural integrity of the window.
If you notice any such damage on a windowpane, then you should aim to replace it as soon as possible. Of course, the worse the damage is, the sooner you should aim to replace it.
Check Your Rubber Seals Regularly
Often one of the first signs that a window is beginning to age and degrade is that the rubber seals around the edge start to disintegrate. These seals are necessary to hold the glass in place. If they fail, then the glass may end up falling out unexpectedly. It is a good idea to check these seals relatively regularly. Most homeowners find that checking them twice a year or so is sufficient to catch any issues before they develop into something really serious.
Watch Out for Moisture Inside the Window Frames
A buildup of moisture inside the window frame is an indication that the seal is starting to fail. In order for moisture to accumulate, there must be a leak in the seal somewhere. This means that you should replace the seal at the next available opportunity.
If moisture is allowed to build up, then it can ultimately lead to mold developing and causing serious damage to your window frame.
Check Weather Stripping Regularly
Weatherstripping is not as well-known as the seal around a window. The weatherstripping is the piece found in the groove of the window frame and is designed to prevent heat and energy from escaping, while also preventing moisture from being able to leak in. You should replace your weather-stripping whenever you notice that it has become damaged or has started to degrade.
Go Energy Efficient
Energy-efficient windows are windows that are designed to be very effective at insulating your home, thereby reducing heating and cooling costs. In some parts of the US, these energy-efficient windows can make a significant difference in household energy bills. Even in milder States where the difference is not so pronounced, there are still tangible benefits of opting for more energy-efficient doors and windows.
Choosing energy-efficient options won't require you to sacrifice any functionality or aesthetics. You can get energy-efficient variants on virtually any type of window, as there are numerous different styles and materials that can be used to improve energy efficiency.
As well as being more energy-efficient, these windows can also provide you with sound insulation. This is something that homeowners in more built-up and urban areas will appreciate.
People who live in temperature extreme areas will benefit the most from energy-efficient windows. Next time you find yourself replacing a window in your home, consider these replacement windows. 
Once you know what you are looking for, it is easy to keep your windows properly maintained. A professional inspection is a great starting point - after that, you only need to stay on top of it and check them regularly.