Adding Privacy without Curtains or Blinds
by Guest Post on Jan 19, 2010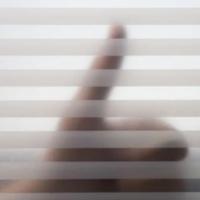 If you have no curtains or blinds covering your window, there are a few ways to make sure you have the privacy you need. You can apply a film or decal directly onto the window, or use furnishings or accessories to obstruct the view of your room from the outside.
Some methods will result in less sunlight entering the room compared to others, which may not be a problem for you if you have other windows or sources of light in the room. Consider these following options that add privacy while not detracting from the attractiveness and style of your home.
Window film: Available in a variety of textures and patterns, window film can be easily applied to the glass of your window. No expensive tools are needed and you can trim the film to fit the size of your window. If you desire a simple, no-frills look, purchase plain frosted films or those with simple lines or squares. If you wish to add color and pattern to your window, you can find more decorative window films that resemble the look of stained or etched glass.
Besides adding privacy, the advantages of window film can include temperature regulation and ultraviolet ray protection. The film reduces the amount of heat escaping from your home during cold weather, and reduces the impact of the sun's rays during hot weather, keeping the interior cool.
Window decals: Closely related to window films, decals add an attractive border or accent the center or corners of a window. They can also be applied with little fuss and can be removed if desired. Because they do not take up the full window, they offer less privacy compared to films. However, they allow more sunlight to enter through. You may want to add decorative items on your window sill to cover the exposed areas of the window if you want more privacy.
Standing screens: If you prefer not to place anything onto the window itself, standing screens positioned in front of your window offer privacy and interesting decoration. Carved wood screens add a nice detail and elegant style to a plain wall but may block light and darken the room. Shoji screens are made of wood frames and translucent rice paper, which allows light through while providing a simple and natural accessory for the room.
Plants: There are a few ways in which you can use plants to add privacy to your window. Plants are beautiful accents as well and promote clean air. Hanging plants with trailing leaves can be suspended from hooks on the ceiling on either side of the window, or hung outside if your window is facing a small patio. A window box is another option that is ideal if you have tall flowering plants to provide privacy. Alternatively, you may prefer to have artificial plants or dried grasses arranged on your window sill. Large potted plants like palms can also be effective in providing sufficient coverage for your window.