Five Ways to Save Money on Office Space
by Guest on Mar 18, 2013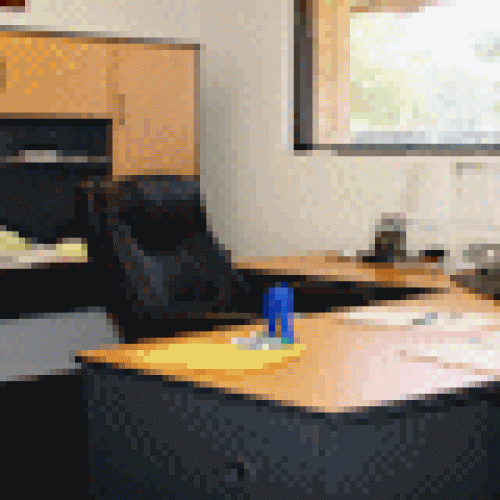 Starting a business of your own can be exciting, but you have to make sure you don't go overboard with the spending. In the end, your goal is not just to start up, but also to sustain the organization for years to come. It is a well-known fact that the cost of running an office can be substantial if you don't pay attention to the details. That is where this article comes in. While we can't tell you how to earn profit in your business, we can provide some simple tips for you to follow in order to save money on your office space. After all, a penny saved is a penny earned.
Consider co-working spaces or sharing the office space with another start-up business. You can even take a look at offices at BKC and inquire if any of the more established companies are willing to rent a room or two. While these ideas may seem bizarre, they work perfectly well and cost you a fraction of what you would be paying in rent for an office space, no matter how small. Shared workspaces is a developing concept wherein fully furnished office buildings rent out individual desks or offices on a monthly basis to small business that aren't in a position to sign a long term lease.
Only after you have an office do you realize how much furniture and other things cost. If you are looking to rent the office space, it may be wise to look for furnished offices. You can also look into the option of finding a source that leases office supplies. Leasing will help you save capital that would otherwise be spent on things like desks, phones, computers, Xerox machine, scanner, etc. that can cost a bomb. Some companies also ask their employees to bring in their own devices (laptops, smartphones). This not only saves the company money, but employees are happier working on their own devices and increases productivity.
Negotiation is the key to cracking the right deal when it comes to real estate. You must do your homework before meeting the other party face to face. This means that if you are looking at offices at BKC or other such business hubs, you must know the area's positives and negatives like the back of your hand. You must also be aware of the fact that the supply of commercial office spaces in the city is much higher than the demand, which gives you a huge advantage in negotiating the price. On the other hand, keep in mind that if the area is a thriving commercial hub and the office is ideally located for your particular business, the price may just be worth it.
Once you have the office space you want, you must be smart about its use. Maximizing the use of your office area can help the space look great, feel comfortable to employees as well as clients, increase efficiency around the office and add to the productivity of the business. You may want to employ a professional to design the space for you, if needed.
It may be your dream to have a lavish office for your business, but think about the cash you can pool-in to other business processes if you only go office-free. Many new entrepreneurs are doing this. Considered cool and hip, this may be the future of small up and coming businesses. We all use smartphones, have FaceTime or can videoconference. Everything from communication to connectivity has become a norm today. Taking advantage of technology is the smart way to go. Plus, you can use coffee shops with free WiFi and work while enjoying the ambiance and sipping on Cappuccinos.
Author Bio –
Jack Dawson is a freelance writer for http://thecapitalbkc.com/. She runs a small family business supplying meal packs to offices at BKC. Her hobbies include traveling and cooking for her family.