How Much Does Hot Water System Installation Cost?
by Ricky Hillman on Nov 25, 2019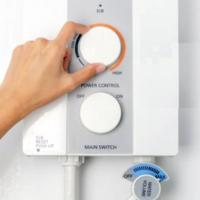 Despite living in a relatively warm country, a good number of Australians believe that having convenient access to hot water is essential to daily life. That's why water heating accounts for up to 21% of the average energy consumption in Australian homes. But how much does a hot water system cost, and what are the factors that determine how much a consumer pays to have one installed?
We break it down for you in our hot water guide below:
Types of Hot Water Systems 
Gone are the days when the only consideration when it came to choosing a hot water system was picking between one of two heating methods. Concerns about energy efficiency and the environment have given rise to a wider variety of water heater options. Modern systems use significantly less power and/or are powered by alternative, more sustainable energy sources, leading to reduced hot water bills and reduced greenhouse gas emissions. 
The two most basic types of water heaters available in Australia are storage system water heaters and continuous flow or instantaneous water heaters. Storage water heaters employ a storage tank where the water is heated and kept warm until it is needed. Meanwhile, continuous flow water heaters do away with storage tanks entirely. These systems are capable of heating water on demand, and only doing so when it is required. 
Both types of water heaters are available in gas, electric, solar, or heat pump variants. Gas water heaters are the most common kind found in Australia, where it is used in 48% of homes and establishments. Electric comes second, but concerns about electric water heaters being greenhouse gas-intensive have led to them being phased out in all Australian states and territories with the exception of Tasmania as of December 2010; new buildings can no longer install them under the Building Code of Australia. Instead, hot water systems that make use of clean energy such as solar or heat pump are growing in popularity as the country shifts to greener, more environmentally friendly solutions. 
How Much Does a Water Heater Cost?
For instant access to hot water at your fingertips, expect to pay the following prices upfront for a unit:
A gas-powered water heater unit, storage system, or continuous flow can cost anywhere between $700 and $2,000.

A solar-powered water heater unit includes solar collector panels and a storage tank. Expect to shell out between $3,500 and $7,000 for them.

A heat pump water heater unit will cost you between $3,300 and $4,600. 
None of the above prices factor in costs for installation, delivery, or the disposal of a previously-installed water heating unit. Unit prices may vary locally and are subject to market fluctuations; the prices quoted in this article are meant to be used only as a general guide.
Common Pricing Considerations
As stated above, the cost to have a unit delivered and then properly installed can determine the final price that a consumer will be paying. Additional costs can be incurred for the disposal of a previously-installed water heater and if additional manpower or equipment is needed to overcome access challenges to installation. While most service companies are happy to work with a customer's needs and desires, their choices may end up being limited by the location of the installation, the type of structure the system is to be installed in, and other factors.
Delivery costs are largely determined by distance and the size of the water heating unit. Some water heaters weigh little more than 15 kilograms and can be carried by a single person. Other water heaters, especially ones with multiple components that make up a single system, may require additional manpower to be delivered safely. 
Installation costs will vary depending on the complexity of the job. If a consumer is only replacing an existing water heating unit with the same type at the same location, they may only need to pay $250 to $700 to get the job done. Plumbing or electrical upgrades or the addition of new valves can add to the cost: new legislation dictates that all hot water systems are to be fitted with tempering valves that reduce the risk of scalding to the end user, and they can add up to $150 to $200 to the bottom line. 
Ease of access to the installation location is also a determining factor. If additional manpower, labor and/or equipment is required to get the essential components of a hot water system over challenges presented by the existing structure, additional charges will inevitably be incurred. Finally, the hourly rate for professional installers can vary not only locally, but from region to region. 
Thankfully, all these costs can be offset by rebates and incentives provided by the Australian government. Discounts and special offers are available for businesses and households for the purchase and installation of new hot water systems that are energy efficient, run on clean energy or both. Residents and business owners in WA can receive a financial benefit to help with the cost of the purchase of an eligible solar water heater under the Small-scale Renewable Energy Scheme. 
To obtain an accurate estimate for your hot water system installation, we recommend getting quotes from local hot water installation or plumbing service companies in your area. 
Cost of Running a Hot Water System
It is believed that the average Australian uses up to 50 liters of hot water each day; more if he or she is particularly fond of very long hot showers. The cost of running a hot water system depends on how many end users there will be and the way hot water is used in the home. For households that run their dishwasher often or use warm water regularly to wash their clothes, the operating cost can be higher. 
According to data provided by the Government of Victoria, the annual energy cost for a storage system water heater powered by natural gas with a 5.5 Energy Star rating is $350 for a small three-person household. Compare that to a $65 annual energy cost for a similar-sized household using a high-efficiency solar-powered, natural gas-boosted water heater, and it clearly becomes apparent that while the upfront cost of a water heater that utilizes clean energy can be a significant investment, the purchase ends up paying for itself over time. 
According to the Rheem Running Cost Estimator, a top-of-the-line 6 Star Gas Continuous Flow hot water system that utilizes natural gas will cost $781.12 to run per year in WA, including the average yearly tariff on fuel. A household can save over $400 if they opt instead for a Gas Boosted Solar Loline system, which will cost only $365.87 to run per year. 
Again, all costs included in this article are estimates based on currently available data and rely on certain assumptions. Usage patterns and daily loads can vary from consumer to consumer, so these figures are not meant to be taken as accurate assessments of a given household's annual hot water energy bill. We recommend reaching out to a professional if you require additional advice on which hot water system to install in your home.