How to Avoid Frozen Pipes Problems
by Guest Post on Feb 27, 2016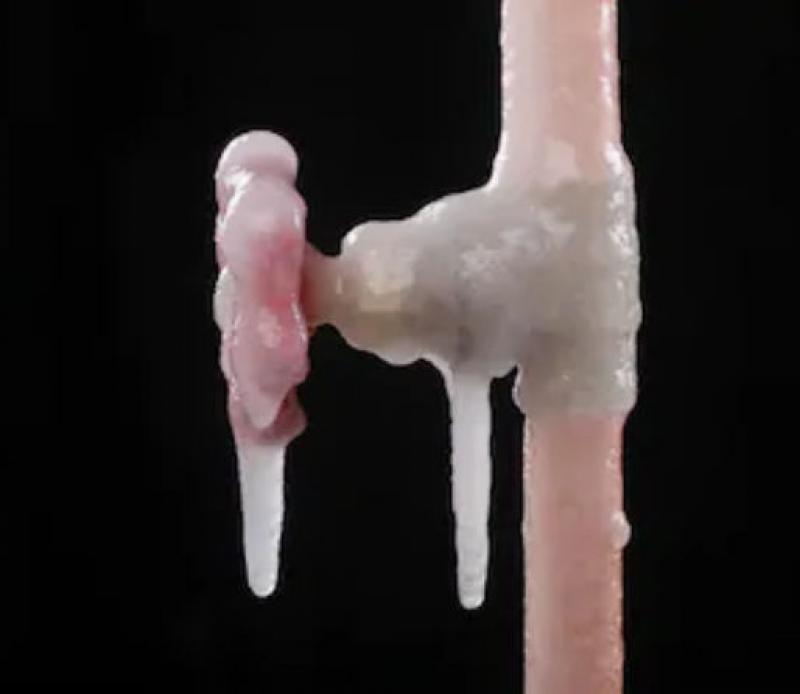 Water can freeze in your home pipes because of defective taping, a broken thermostat or insufficient insulation. Even worse, the frozen water can crack the pipe and cause significant damage. Nowadays frozen pipes problems are regarded to be very serious for the whole condition of your house. As a result, if you suppose that the reason for the problem is frozen pipes, then think about hiring a professional plumber to help you with these problems.
If you discover yourself without water, the primary thing you need to do is examine whether your neighbors are also involved. If they are, the absence of water will most possible be caused by the trouble of the main supply and you will need to make contact with your water company.
If you're the single one without water, you almost certainly have frozen pipes. It's significant to try and melt this blockage as fast as possible as the growth of the water could be the reason for the pipe to burst, leading to melted water leaking from the break.
Hiring a plumber is a great decision for your frozen pipes problems. Plumbers are answerable for repairing a number of the most vital parts of your home. Failure to hire a first-class or qualified plumber can result in expensive and risky repairs in the future.
Think about the following tips before hiring plumbers for frozen pipes problems:
License. When searching for a plumber, pay great attention to their license. It is very significant to hire a person who has the right documents and permission to work in this field.
Insurance. Take into account that all plumbers should be insured. In lots of cases, they may as well need to be bonded too. Insurance will care for both you and the plumber in case of any injury or accident.
Years in business. Ask the plumbers how long they have been in this business. A larger company will probably have plumbers with a lot of years of experience, however, you should ask in any case. It's a great sign if the company has been in business for quite a few years for the reason that it often denotes it has a proven reputation for quality work.
Pricing. The plumbers will know what they need to do and will be capable to give a correct estimate, obviously barring any other most important problems. Be sure to get no less than three estimates, and be cautious of any estimate that is much lower compared to others. It could signify the plumber is cutting corners or plans to apply poorer parts.
References. A lot of plumbers will provide you with the references you need. If they cannot, then think about looking somewhere else. Talking with past clients is one of the most excellent ways to perfectly measure the value of the plumber's work.
Warranty. All plumbers should guarantee their work. A lot of warranties cover the plumber's work for about one year. If the plumber declines to guarantee the work, then continue your search.