Avoid Plumbing Ripoffs and Work With a Reliable Plumber
by Daryl Spector on Oct 16, 2019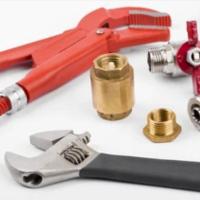 Professional services are in-demand these days. Hiring a plumber may be as easy as dialing a number in the yellow pages or find online, but that's not always a wise choice. There's more to it than just that, and that's what we are going to talk about. Here are some important things to help you avoid getting ripped off and find a reliable plumber.
Use your "connections." As always, it doesn't hurt to ask for help when you need it most—especially when trying to find a plumber that will fit your needs and your budget. Many people do this especially if it's their first time looking for a certain person to do a job. Businesses also rely on their network of high-profile friends and relatives to get better deals and find a suitable partners. You can do the same. Ask your family members, relatives, classmates, officemates, colleagues, a gym buddy, friends of friends, or anyone that you trust. Remember to always be friendly and polite when inquiring. Who knows, you'll make even more connections along the way.
Sort out what you need and when you need it. Plumbing is a very broad term. Thus, plumbing companies provide a wide range of plumbing needs which may include commercial to residential plumbing, drain cleaning, installation, troubleshooting, repairs, maintenance, etc. That's surprisingly a lot, isn't it? That's why you should know exactly what you need.
Once you know that, you can look for a plumber that will complement the services you are looking for and be able to talk with them. Some plumbing companies that you prefer, or that will be recommended to you, may not be able to respond right away, especially if they are located miles away from you. Therefore, it's also important to take note of the plumber's location, because there may be times when you have an emergency and need them to respond right away.
Do your research. This may sound a little bit old-fashioned, but it is one of the most effective ways to find a reliable plumber—especially if it's your first time working with a plumber, or if someone has just been referred to you. You can search through the internet for customer reviews and feedback, ratings, tips, and suggestions. This will also help you plan out what to do when the plumber steps into your property and does his work. If you have ample time, asking simple questions on the internet can also provide a good chance of learning about the plumber and will save you a ton of worries. Questions such as the price and quality of work will most likely be answered by good previous clients on the internet. Once you get this done, making a list of what you want to be done can also be beneficial. 
Understand what a "reliable" plumber is. Once in trouble, the most common thing people do is panic, which only makes the situation worse. The same goes for when you have a plumbing issue at your home. You may be tempted to call just any plumber there is so you can get the repair done immediately. This, however, is never a good choice. When panic sets in, you can be forced to commit to a deal even when the pricing is overly expensive, without knowing whether the plumber is licensed, if he has enough experience, and if he knows what he's doing. It's the little things that matter the most.
Finding a reliable plumber, especially for the first time, may not be easy. So before you go ahead and dial a number, apply these helpful tips. You might be surprised by how useful these tips are.