Preparing Your Home to be Sold
by Guest Post on Mar 14, 2013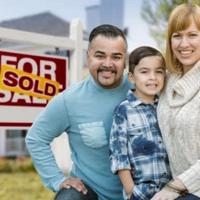 Do you wish to make a good impression on those who want to take a look at your house before you sell it? Do you wish to get a top dollar while being able to sell your house fast? Then, you would need to plan how to decorate your home such that it becomes irresistible to those intending to buy your house.
So, what should you do to make your house appealing to buyers?
Remove the clutter: Discard all the items from your home that your prospective buyers would not like to see including knickknacks, bookshelves, and other items that make your home look cluttered.
Keep your house clean: Clean the household and particularly the kitchen counter, so that you make a good impression on your prospective home buyers. Have your doors, windows, and living room professionally cleaned.
More than anything else, home buyers looking for homes with spacious rooms and lighting can achieve the right effect to convince prospective buyers to decide to buy your home faster.
Check your indoor lighting fixtures: Make sure your lighting fixtures are not cracked or broken. If you are not satisfied with them, you should consider going in for energy-efficient lighting fixtures such as Kreon Side or Artemide cadmo that would help make a good impression on prospective buyers while telling them that you are a responsible seller.
Change your bathroom and kitchen lighting fixtures: Homebuyers look for kitchens and bathrooms that look spacious. So, make sure your lights are not only bright but also use lighting such as Kreon Side that gives maximum lighting output, and Artemide canne that comes with an aluminum reflector to give maximum brightness.
Check your outdoor lighting fixtures: The outdoors of the house are the first few places that the prospective buyers of your home would notice before they could enter your home. Make sure you install path-lights to add curb appeal to your garden while adding floodlights to highlight the architectural features of your yard in the evening or at night, just in case the prospective buyer of your home wants to take a look at your home to get a feel of what it looks like at that time.
Not only is installing new lighting systems after removing the outdated ones the simplest way to ready your house for selling, but it is also highly cost-effective.