Do You Need a New Roof? Twelve Warning Signs
by Guest on May 7, 2012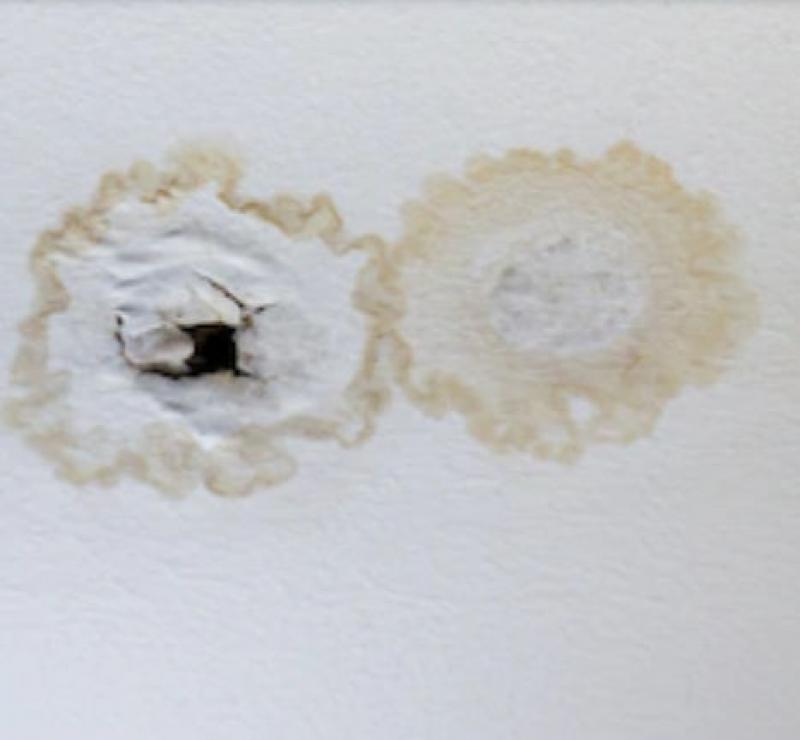 As any homeowner knows (and cringes whenever they think about it), the roof of their home is far from permanent. Although it's generally made of the toughest economical materials available, in most house designs the roof is the part of the house that absorbs the most punishment. It sits there, day after day, quietly taking a beating from the sun, wind, and weather, and hardly makes a complaint -- until one day, you realize it's about had all it can take and needs to be replaced.
Sometimes this is as obvious as a great big hole gushing ten gallons of water a minute in the middle of a rainstorm, but most of the time it's not so clear: you have to risk life and limb to check the roof firsthand to see how it's doing. This is the point where you sigh, dig your ladders out of the mess in the garage, and prepare to climb. (Incidentally, in the interests of safety, you should always use a specialized, extra-sturdy ladder like the Little Giant ladder system. After all, this is home improvement, not the X-Games, so safe equipment like Little Giant ladders are mandatory.
What to look for first
Your first mission is to check the ceiling inside your home. There might be a small leak somewhere that'll show up first as a spot on the ceiling. Once your ceiling inspection is completed, it's time to take a little trip into the attic. Unless you have one of those unique house plans (and by "unique" we mean "weird"), your attic should be easily accessed from a hatch that has its drop-down ladder -- no special indoor Little Giant ladder accessories needed (awwww!). Scamper up there with your flashlight and take a close look at the attic ceiling and supports, especially around the air vents and along the sides of beams. Here's what to look for:
Sagging of the roof deck
Dark spots and trails
Obvious water stains
Outside light visible through the roof
If you see any of these problems, then you'll want to do a thorough exterior inspection.
What to look for on the roof
You don't have to get up onto the roof, but you should at least get up there and take a good, hard look. Here's what to keep an eye out for:
Damaged or corroded flashing (the metal sheeting around the chimney and such)
Missing shingles
Curling or blistered shingles
Sagging (indicating problems in the roof deck)
Buckling (when shingles are push up in a "peak")
Algal growth (dark or greenish stains)
Rotten wood
Missing granules on asphalt shingles
Even if you don't see missing granules on your shingles, check your rain gutters. Under all those leaves you should have cleaned out last November you're likely to find a layer of what appears to be dark soil. Some of this may be humus from rotten leaves, but if you encounter lots of coarser, sandy particles, you've probably found your granules. (This is assuming that you don't live somewhere where they have lots of sandstorms, like West Texas). Finally, if you have a roof with wooden shakes rather than composite shingles (an increasingly rare case in these fire-conscious days), then you should also look for splitting and (*shudder*) termite damage.
If you find some of these warning signs, don't despair: by themselves, they don't always mean you need a new roof, though you certainly do if all or most are present. Blisters can be popped with a knife and repaired with roofing cement, and damaged, missing, and algae-invaded shingles can be individually replaced. Separations in flashing and small depression near vents and pipes are also easily repaired, either by you or someone you trust.