5 Essential Roof Maintenance Tips You Need to Know
by Guest on Aug 27, 2019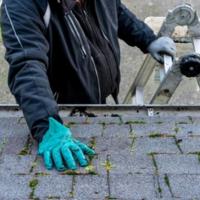 Roofs are essential parts of the house as they protect homeowners from the various weather elements, falling debris, and even insects. Most homeowners are often met with the need to replace their roof after a given period, probably due to its degeneration. Sadly, most of them don't remember to check on their roof until it's too late. Proper maintenance of your roof extends its lifetime and also reduces the costs associated with replacement, thus saving the homeowner money. Most roofs can last up to 25 years with the right maintenance, which makes it necessary for homeowners to learn the various roof maintenance tips.
Here are useful tips that homeowners can practice to maintain their roofs and reduce the probability of replacing them:
1.   Conduct a regular check
Throughout the year, it is important to take a look at your roof and determine whether anything needs rectification. Often, homeowners should look out for any missing, curling, or cracked shingles. All you need is a pair of binoculars to spot any of these defects. Homeowners should also check for these signs of damage after heavy storms. If present, they should be acted upon with urgency by a professional roofing contractor who effects the necessary repairs.
2.   Clean gutters regularly
Houses that are located close to trees often collect leaves that may accumulate with time. These leaves may weigh down on the gutters, which may easily lead to blockage. Whenever it rains, the gutters fail to drain the collected water, and this may lead to permanent damage to the gutters, which are also part of the roofing. Further, the backing up of water due to the blockage of the gutters may lead to the rotting of the fascia. The gutters should, therefore, be cleaned regularly to get rid of leaves and other debris.
3.   Check out for algae and moss
With frequent rains, moss and algae tend to grow on roofs since they do well in water-logged areas. The continual growth of these plants may lead to the seeping of water under the roof's structure. Seeping of water may go as far as damaging your ceiling by creating water stains, which is undesirable. Mosses and algae growing on clay roofs for many years may create wide gaps between adjacent granules. This paves the way for water to seep, which leads to damage to other structures such as the ceiling. Roofs should, therefore, be cleaned regularly to get rid of mosses and algae to prevent such damage.
4.   Trim nearby trees
Trees that grow around your home may be agents of roof damage. Overgrown branches may cause a couple of problems, with the obvious one being the risk of such branches falling off and causing severe damage to the roof. Trimming overhanging branches near your house helps reduce the damages that can be caused by storms. Trimming also helps prevent leaves from falling on the shingles, therefore reducing the chances of build-up. Overall, trimming such trees helps avoid damage from storms or any other damage that may be brought about by the accumulation of water.
5.   Conduct a professional roof inspection
Even after putting the roof maintenance tips into practice, it is advisable to seek the services of a professional roof inspector. A roof inspector can easily spot minor damages on your roof and give an appropriate solution for rectification. Homeowners can conduct a roof inspection every year to increase the life span of their roof.
Homeowners should practice roof maintenance tips to increase the durability of their roofs. Some of these maintenance tips include cleaning the roof, conducting regular checks, trimming nearby trees, and conducting professional roof inspections.
If you're looking for a durable and beautiful roofing material solution, talk to a Roof Installation contractor.