Stainless Steel Staples – A Great Alternative to Using Nails
by Boris Dzhingarov on Sep 2, 2015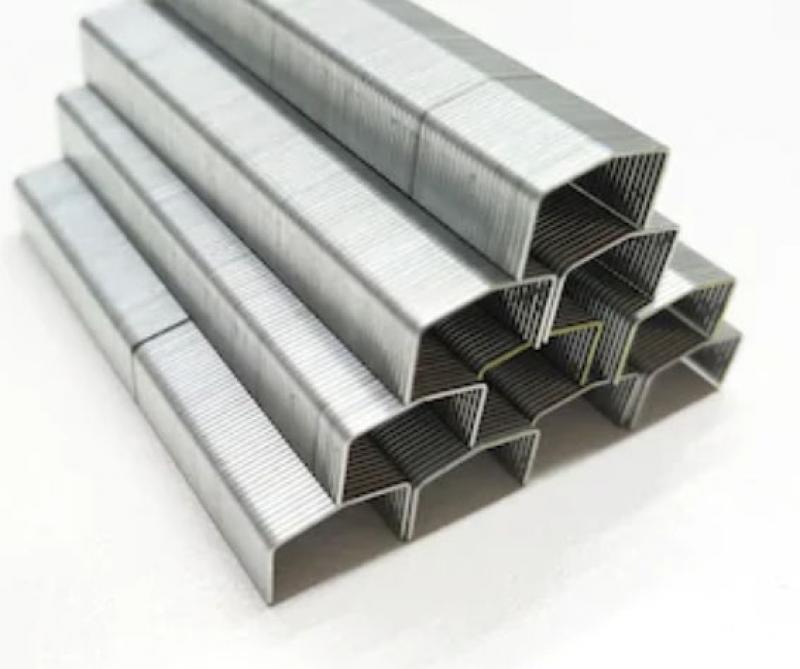 More and more construction and design workers, in both large and small scale projects, are doing away with nails and turning to staples instead. These staples are used in anything from roof construction to furniture making. If you were to go to a hardware store to purchase nails, you will quickly find that there are hundreds of different sizes, widths, gauges and materials to choose from. The same is now true for staples. However, it has been found that stainless steel staples are the most popular of all, and for good reason.
How to Use Stainless Steel Staples
In almost all cases, stainless steel staples are used in outdoor construction. This is mainly due to the fact that stainless steel is fully resistant to corrosion. This means it will not rust and disintegrate, nor will it leave rust stains where they have been inserted. Furthermore, stainless steel is a very strong metal, which is another reason why it is so popular in outdoor construction.
At the same time, however, it is often used in carpentry and furniture making. This is because it is also one of the few materials that can be used on an oil-based wood and stay in place. As such, these staples have a wide variety of uses overall.
Gauges and Lengths
Stainless steel staples come in a variety of gauges, which is another reason why they can be utilized in many different applications. A 15.5 gauge, for instance, is perfect for decking and patios, as it will go through wooden floors and into the wooden foundations underneath them. The thicker the staple is, the lower its gauge. The lower the gauge gets, the more durable the staple becomes. However, this doesn't mean that higher gauge staples are not fit for purpose. An 18 gauge, for instance, can be used in many different applications.
Stainless steel staples also come in all sorts of different lengths, allowing them to be used in a variety of different ways. This is exactly the same as nails, with longer nails being used in different situations than shorter nails. However, staples have a major advantage over nails. This is because nails only get stuck on a single point. Nails, by contrast, have two points on which they fasten, with a bar connecting the two points at the top. This means that staples are actually a whole lot more secure once they have been applied. On the other hand, this is only true if they have been applied properly, but the same can be said for nails.
Clearly, any good tool kit should contain a few stainless steel staples. It is recommended to have a few of different lengths and gauges, so that they can be used in many different applications. Even if you are not a construction worker yourself, you should still have some of these staples with you. Perhaps a table leg is coming loose or the padding on your chair is coming undone, for instance. Similarly, if you want to lay new flooring in your home, then using stainless steel staples is a great way to keep the boards in place, both inside and out.