What are the Advantages of a Metal Roof
by Boris Dzhingarov on Feb 1, 2023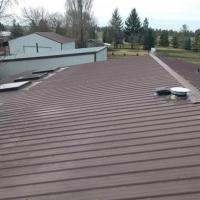 Metal roofing is durable and beautiful, allowing a home to stand out from others with conventional tiled roofs. A metal coating can last a lifetime, so some buyers are tempted to opt for a galvanized steel or copper roof.
If a homeowner is thinking about purchasing just such a roof, they should familiarize himself with the pros and cons of a metal roof and all the possible options.
Service life of metal tiles
A metal roof is a good investment. All because it can serve indefinitely. On average, a metal roof lasts for 50-100 years, but with proper maintenance, it turns out to be even more durable.
Advantages of a metal roof:
It is fire-resistant;
Not afraid of insects;
Weather resistant.
Maintenance for a metal roof is minimal, so the owners of such roofs rarely experience leaks or other problems. In addition, metal roofs are made from recyclable materials, which helps to care for the environment.
Of course, such coatings are more expensive, but in the end, the investment pays off.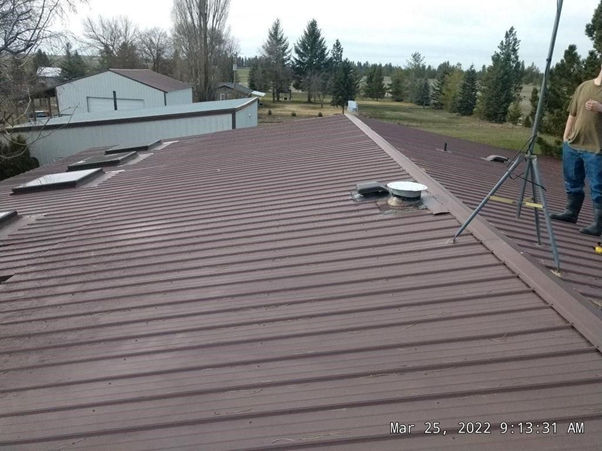 Types of metal roofing
Types of metal roofing are called different ways to install it. There are three such ways:
Roofing from stamped metal;
Hidden fasteners for metal tiles;
Metal roof with open fastening.
Each installation method has pros and cons, and the client should familiarize himself with them in advance.
Stamped metal roof
This cover is similar to normal. A stamped metal roof will resemble other roofing materials.
Stamped metal roofing saves money. Moreover, you can give it any color, making the coating popular. But, unfortunately, such a roof is less resistant to weather phenomena and will only last for a while.
Hidden fasteners for metal tiles
This installation method promises high reliability and resistance to erosion. This is because there are no exposed fasteners on this roof. All screws are securely hidden. This type provides safety, reliability, and durability but is often more expensive.
Metal roof with open fastening
In such a metal roof, the fastener details are open. This coating is the most popular - the top looks beautiful, and visible screws do not spoil it. Also popular is the price, which is lower than that of a roof with a hidden mount. The downside is less durability —the roofing material ages, especially in places around the fasteners.
Metal roofing materials
Often, metal roofing is made from materials that have already been recycled and are suitable for further processing. Therefore, such a roof can be called an environmentally sound decision.
There are several types of metal roofing.
Galvanized steel
This type of roofing material is widespread because it is the most affordable and can serve up to 60 years. Homeowners often make this choice, as the investment is sure to pay off, and besides, galvanized steel comes in different colors. The material is durable and requires low maintenance costs. In addition, the coating is resistant to fire and decay.
However, this material is more susceptible to corrosion. This makes the choice of steel less attractive. In addition, it is heavy and does not last as long as other metal materials.
Copper
If properly installed, a copper roof will never rust or corrode and will last a lifetime. In addition, copper is highly durable and looks beautiful compared to other roofing materials.
Many homeowners are attracted to the fact that the color of a copper roof changes over time, depending on weather conditions. The copper oxidizes and develops a patina that makes the top stand out and bright.
That's a copper roof that can not be purchased in any region. In addition, copper is more expensive than other metal coatings.
The advantages of copper are complete resistance to corrosion, color, strength, and long service life. In addition, copper is lighter than steel. The downsides are high price, susceptibility to dents, and low availability.
Zinc
Zinc is considered an exotic roofing material. Its beauty and durability distinguish it, and resistant to corrosion and, like copper, becomes covered with a patina over time. But this patina is a different color. It is blue-grey, not green, as on copper.
Zinc is not easy to acquire; it is a rare material. Plus, it is expensive. However, a zinc roof can last a lifetime. Such coatings last for 100 years.
Zinc is resistant to rust and requires little maintenance, but sometimes it oxidizes too much, and deposits form on the metal.
Aluminum
Such a roof is universal and affordable. Aluminum covers come in various colors and are much lighter than steel, making roofing easier to install. But such material needs to be more robust; it is prone to dents, requires more expensive maintenance, and only lasts for a short time, about 50 years.
Final choice
It depends on many factors, the main of which is the availability of the budget and the intention to live in your home for many years. In any case, whether you want to purchase a new metal roof or will monitor the condition of an old roof made of cheaper material, you will need the services of a competent roofing specialist. Our company provides professional roofing; we guarantee your roof's long life and service.