4 Tips on How to Get the Best Roofing Company
by Guest Post on Feb 9, 2017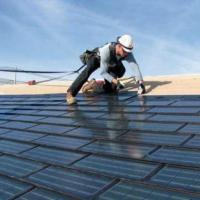 A home is one of the most valuable assets one can own. As a homeowner, you should do everything to ensure that your home is beautiful. Investing in quality home décor is one of the ways through which you can get this done.
There are many things that will make your home look as good as new when in good condition. One of these is the roof. This is one part of the home that is too big to be ignored. Once repairs call, you need to ensure that you answer to their call and carry out the necessary repairs. The roof is one thing that can either make your home or break it. This is why you need to ensure it is in good shape at all times.
Roofing and roof repairs are not things that just anyone can do. This is why you will need to seek the services of a roofing company to help you when it comes to roof repairs, both minor and major. In order to get the best results, it is good to seek assistance from the experts in the given field.
There are quite a number of roofing and home décor companies who boast about how good their services are. You need to be extra keen when it comes to looking for a company to work with. Bear the following tips in mind:
1. For how long have they existed?
They say experience is the best teacher. Look for a company that has been in existence for a long time and has served far and wide. This will be an indicator to you that their services are worth the try. This is unlike seeking assistance from a company that is only starting out in the field of roof repairs and may not have as much experience.
2. Are they affordable?
Bear in mind that some companies are just out to rip you off. In as much as you will need to pay to get the best services, beware of companies that are only interested in your money. Look for a company whose services are affordable and from which you will get value for your money.
You definitely do not want to spend hefty amounts of money only for you to receive substandard services.
3. Service delivery
A good company will ensure that their personnel are well trained on how to treat their customers. Look for a company whose workforce knows how to deliver the best to their customers. Sometimes, it's not all about how well the job has been done. It could be that they treat you with the respect that you deserve as a client.
4. Well trained personnel
The service team needs to be well versed with everything concerning roof repairs. This together with service delivery is what you should look for.