How to Turn Your Garage into a Home Gym
by Alex Cordier on Oct 20, 2016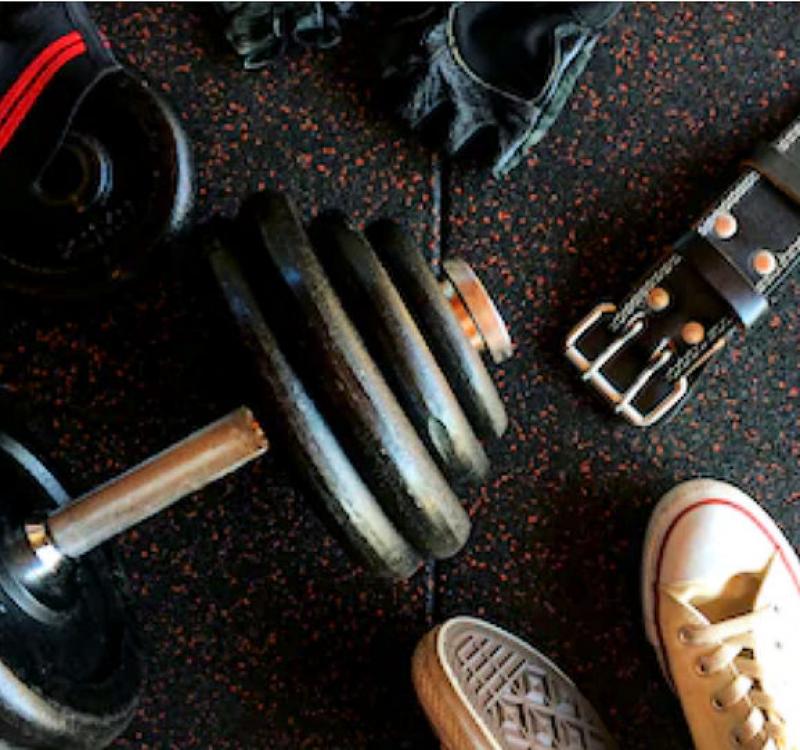 Getting a gym membership can be a great way to get in shape, but for those who are pressed for time, or lack local facilities, setting up your own garage gym can be surprisingly quick and affordable. By choosing the right home gym equipment and designing a DIY gym in your garage, you can cut out all of the travel that goes into working out at your local fitness center and you can train at your own pace and on your own terms. That said, there is more to designing a good home gym than buying some home fitness equipment and putting it in your garage. You need to make a plan so you can get the most out of your space and budget.
Insulation
If you plan to turn your garage into a home fitness center, you want to make sure that space will be comfortable for working out. If your garage lacks heating and insulation, that means that it could get cold during the winter.
Before you start bringing in equipment, you may want to consider insulating the walls of the garage and replacing the garage door with an insulated door. In addition to this, you may also want to look into buying a space heater for your garage gym.
Storage
A garage can be a great place for a home gym, but you need to manage the space wisely. Since you are probably going to want to be able to do a diverse range of workouts, you will need to manage garage storage space in a way that allows you to store all of the equipment while still leaving enough room to perform workouts.
To maximize your storage space, you are probably going to need to look into a variety of different wall mount racks, overhead storage solutions, and specialized racks for certain pieces of equipment. As an example, you could buy something like a bumper plate rack to store all of your plates.
Flooring
Flooring is a point that many people fail to consider when they are designing their home gym. With the flooring for your garage gym, you want to protect the floor from damage and reduce some of the noise that may come from performing certain types of exercises.
You'll find different solutions for gym flooring. Some people choose to go with a protective coating, but many will prefer to use rubber mats that can protect the floor. If you look around, you should be able to find a company that sells the commercial-grade mats that you would find at your local gym. This can be a great solution because a good rubber mat will be non-slip and it will have shock-absorbing capabilities, in addition to the basic function of protecting the floor.
Equipment
Finally, you are going to look into the types of home fitness equipment that you want to put in your gym. To start, you are going to want to think about the types of exercises that you want to do, and make a list of the equipment that will work for your home gym. For many people, buying all of the equipment at one time will be too expensive, so you may have to start by getting the basic equipment for a home gym.
In designing your home gym, there are a number of pieces that you may want to consider. Most home gyms will start out with a set that includes a good barbell and some high-quality bumper plates. Additionally, great pieces to have in your home gym include items like a weightlifting bench and a power rack. With this equipment alone, you can do a variety of good workouts, and then when you have more money to invest in your home gym, you can buy things like kettlebells, exercise bikes and wall mounting pull up bars.