5 Fun Ways to Upgrade Your Kitchen
by Guest Post on Dec 1, 2016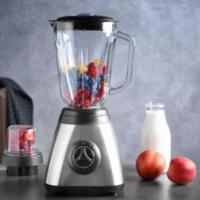 Is your kitchen starting to look a bit old and tired? The kitchen is a work area and can quickly go from that lived-in look to a worn-out look if you are not careful. We spend a lot of time in the kitchen and it is one of the first things people notice when they visit your home so it is important to spruce it up from time to time.
You also do not want to look at the same boring kitchen, day after day. Make some changes now and then, shake things up and breathe some new life into your kitchen. You do not have to gut it and completely remodel everything. It is time to upgrade your kitchen.
Fortunately, there are fun ways to do that, without breaking the bank. Here are my top 5 fun ways to upgrade your kitchen.
Play with Textures
Be bold and creative, mix things up a little. You do not need to stick to just one or two finishes and surfaces. Use steel, wood, ceramic, stone, granite and a range of fabrics to liven things up.
Go for strong contrasts to make a statement. Experiment with colors and shades. You can even mix and match old and new, there are no rules.
Add memorable details such as art pieces, a wall mural, or decals. A splashback is a fun place to create a dramatic impact.
Don't forget lighting for a bit of ambiance and effect.
Treat Yourself to New Appliances
Most of your appliances are on display so make them count. Appliances can make or break the appearance of a kitchen. There is such a great selection and variety of styles available these days that you can have fun with them.
I treated myself to a few new appliances recently and it made my day. They look great and are functional at the same time.
Go for Fresh, Clean White
Nothing says clean and new like white, especially in a kitchen.  Dramatic white tiles, white countertops, and appliances create a striking effect and make the room look much larger and more open. You can add the occasional splash of color here and there for contrast but the overriding theme must be white. Some of my favorite kitchens are pure white.
Be Bold with Color
Ok, I know I just said go for white but if that is not your thing, go to the opposite extreme. Mix up all the colors you can find and have a bright, busy, and appealing kitchen. Go for a few main impact colors but don't be timid with really going all out and incorporating many different colors. The result can be really interesting and appealing. Be brave.
Use Open Shelving
Open shelving will create the illusion of space if cleverly used. Try to avoid too much clutter and keep it neat at all times. Use beautiful pieces and collect new ones along the way to display on your open shelves. Make it a functional feature.
Many people hate the idea of open shelving and yes, it is a bit more dusting, but don't dismiss it out of hand. Some beautiful kitchens feature open shelving. Browse a few photographs online to get a few ideas.
Well, I trust that gave you a little bit of inspiration. Look around, look at magazines, or browse online. There are so many great ideas and different ways you can upgrade your kitchen. Add your style and personal touches. Don't be afraid of change. Be confident and imaginative and the results will be worth it.