8 Tips for Easy Shed Building
by Jessie Right on Sep 28, 2017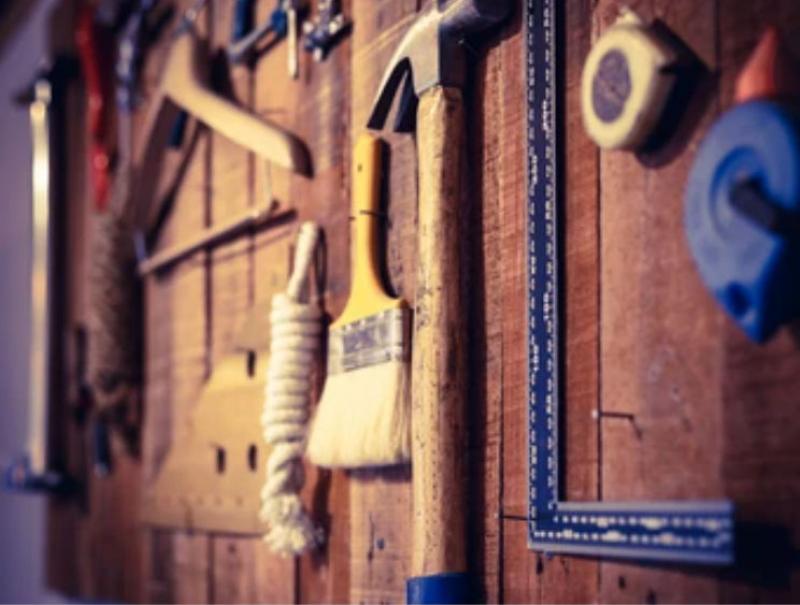 You and your family have finally settled on the type of shed you want to build, congratulations. You have most of your materials ready to go and there are a few stragglers still en route, and then you can start your construction work. If you haven't built a shed or anything from scratch then you should be prepared for pretty much every inevitability, because they are likely to occur.
Having the inside track on an easy shed building will make your time in the backyard far more enjoyable. I'm not saying you won't experience a few setbacks, it happens, but these tips will reduce those problems. Armed with the right tools and the right tips and you'll find shed building an easy and even an enjoyable task.
Get shed plans to make the job smooth
Since you've never built a shed before, you will need very good instructions to guide you through each step of the process. Online you can find plenty of plans for garden sheds, storage sheds, or home offices. They range from very expensive to free, so you should be able to find a plan to match your budget. It will take time and patience, but if you're smart you can get a shed erected without going over budget. Start your search for free shed plans here.
Find out if you need a building permit
One of the biggest misconceptions that new builders have about the building is that they simply need to get the materials, shed plans, and start building. If only life was so simple. The truth is that most people won't tell you to check with your local building inspector before you do anything.
Depending on where you live you might simply need a permit allowing you to build an additional structure on your property. Other jurisdictions might require you to file a set of blueprints with the building inspector's office. It is important to have this information ahead of time so you know what are your limits and expectations.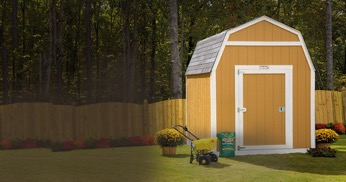 Pick a location carefully to avoid future problems
Builders tend to come in two forms: those who choose based on looks and those who are looking for a quick answer. You don't want to be either of these guys, you want to be the one who listens to what the experts say and chooses based on their recommendation.
The first thing you want is to find a flat spot that mostly stays dry so that you can easily lay a foundation. Avoid excessively moist portions of your property to stave off mold and rot. This is a great tip because for some reason we automatically want to erect our sheds near trees or our neighbor's fence. Again, we go back to mold and rot when too much moisture builds up on your structure. Just give 3 to 5 feet of space on all sides and your shed will be fine. You don't want to block direct sunlight from getting into your shed and you want to keep it away from anything that could cause excess moisture which can cause mold. Then there is the issue of practicality. By leaving space all around your building you can easily slide in for repairs or repainting. Keep this in mind as you start your first project.
Save time by getting extra materials
Remember earlier when I said new builders will inevitably make mistakes? Well, this is where having a bit of surplus shed building supplies will come in handy. I'm not saying you need to double your materials because that will explode your budget. But you should make sure you have a few additional planks of wood just in case you make a mistake during the early stages of the shed building.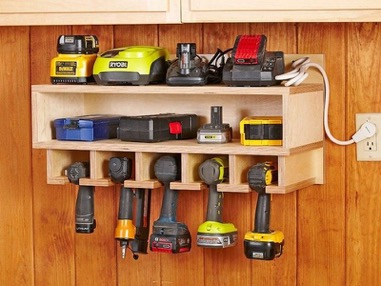 Rent your power tools
You might also want to practice using the power tools if you are a true first-timer. This will reduce the likelihood you make a big error in cutting. But that doesn't mean you need to go broke purchasing power tools that you may or may not ever use again. Go to your nearest home improvement store and ask about the rates for renting power tools. You may be able to rent them by the hour or by the day, but as most sheds take only a few days to build the cost of renting will be significantly cheaper than buying.
Get thicker wood for the floor
At first glance, the new builder might think they need the same type of wood from the floor to the ceiling. That would be a mistake both for your budget and your experience.
The truth is that your shed floor will see a lot of wear and tear and maybe even exposure to the elements. Sure, it will cost less to get untreated lumber like that often used for construction but it will most certainly root if you use it for the shed floor.
You will need thicker wood, exterior grade wood, and maybe even pressure-treated wood to make sure your floors hold up over time.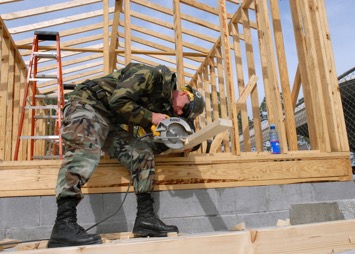 Get in touch with a competent builder if you stuck
If you've never built a shed before then you should most definitely have questions. That doesn't mean anything other than you haven't learned the hard way…yet. If you want to make building a relatively easy task then don't be afraid to chat with other builders. Get advice and tips that they've gotten through experience. It will make the process less stressful and limit your setbacks.
Whether it is a professional builder or a professional hobbyist like your neighbor, pick their brains and get the information you need to make your job easier. If you are just learning how to build even really good plans may not be enough to guide you when you feel lost. If you know a professional builder or contractor then I suggest you have them on standby in case something goes wrong.
For example, pouring the foundation can often take a turn for the worse as new builders have very little patience. A poorly laid foundation can have a devastating impact on the rest of the structure.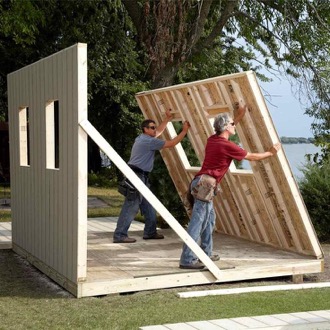 Take your time to avoid mistakes
Unless you've signed up for a contest to see who can build a shed fastest there is no reason to rush. Instead, take your time. Read and re-read the instructions until you clearly understand it all. Don't attempt to skip over steps or take shortcuts. Just follow the shed plans and you'll find shed building both relaxing and invigorating.
Go slowly when building so you don't make any mistakes that will make the project longer or costlier. You can rush when it comes to decorating or take your sweet time actually filling up your shed with all the junk that no longer fits inside your house.