How to Give Your Bathroom a New Look on a Budget
by Guest on Feb 17, 2013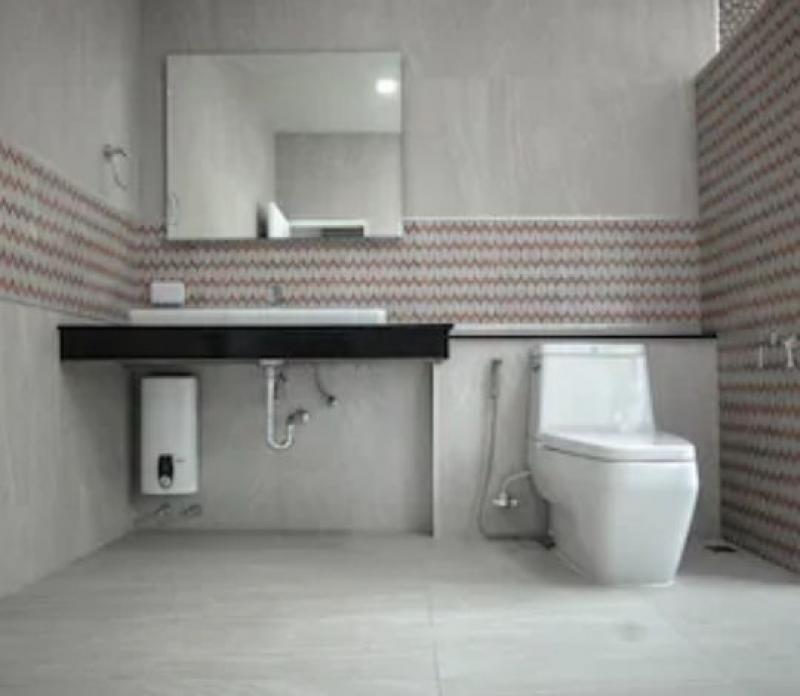 A bathroom is one of the most vital rooms in any house and, whether big or small, it is a space that is constantly in use. Being a room that requires a combination of both practical and aesthetic features, when it comes to it, it can be more costly than others to decorate. However, this does not have to be the case and there are numerous ways to revamp your bathroom on a budget.
Many of the bigger makeover jobs in a bathroom require a professional hand due to the nature of the work and the potential hazards involved in wiring and plumbing, not to mention ensuring that all the fittings are correctly installed and sealed. However, a new look does not have to mean a completely new bathroom. The 'revamp rather than replace' mantra is a useful one to keep in mind and by focusing on the smaller elements of your bathroom decor there are still many ways in which you can save the pennies.
Focus on the little details to spruce up your bathroom. Painting, lighting, and accessories are the three easiest ways to transform a space without breaking the bank, all of which can be easily sourced online.
When it comes to accessories, why not install new taps instead of a new bath, a large mirror to create an illusion of space and grandeur, or replace your showerhead with one that is more powerful, making your shower experience one to envy the best of hotels!
Additionally, remember that coordination is key to a sophisticated and pleasing look, whether it is color, style or the tiles on your wall. Such accents can make all the difference and provide the edge to your bathroom decor. Even if the color of your bathroom suite is not quite to your taste, by coordinating your decor with it and refreshing the paint on the walls, a harmonious look can be created.
Picking a theme can further this sense of unity. Don't be afraid to abandon common trends. Go beyond seashells and sailing with a look that caters to your tastes, whether vintage, sophisticated styling, or simple modern minimalism. 
With all that is involved, overhauling and restyling your bathroom can often be a costly venture. However, it is easier and certainly cheaper than you may think to transform your bathroom space into a modern, relaxing room. All that is required is a little elbow grease and a focus on the smaller details and you will find yourself with a bathroom to envy the best of them!
Alex Fields is an experienced interior designer and decorator who regularly contributes to several websites and blogs. An expert in redecorating on a budget, Alex often uses sources such as Betterbathrooms.com to find the best in home improvement deals.
Author's Bio: Myke Thomas is a freelance writer, professional blogger, and social media enthusiast. His blog focuses on home decor bloggers and bathroom decor bloggers.