Not Just for Wood: Home DIY Projects Made Easier with a Jigsaw
by Guest on Feb 9, 2017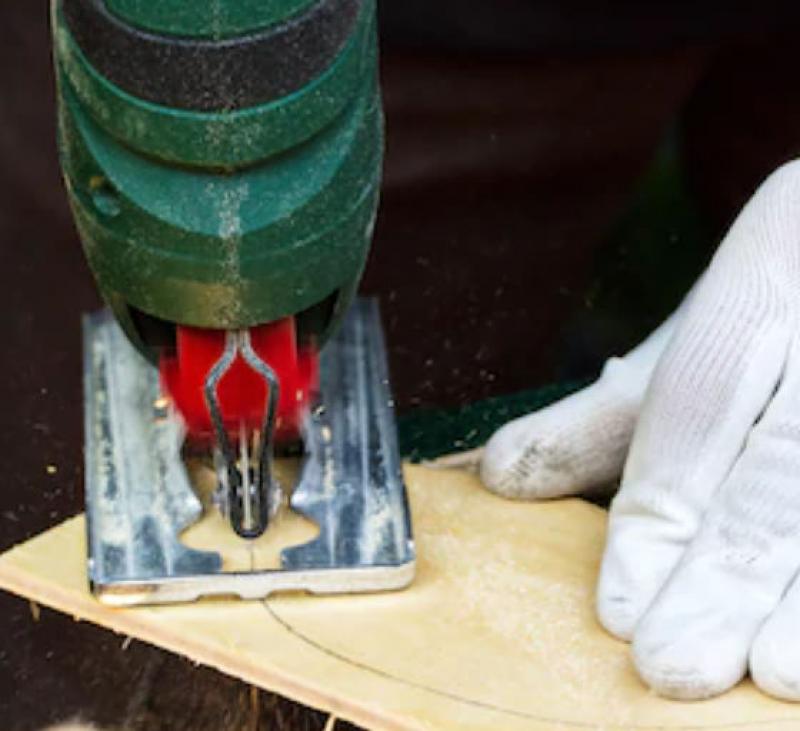 There are so many reasons why even the most basic of DIYers should have a jigsaw. Every time you saw a piece of wood and wish the result was just a little bit neater; every time you want to cut a curve instead of a straight line; every time you wish you could cut everything quicker and more consistently: all these are good reasons for getting a jigsaw. But there is more: with a jigsaw, you can cut a range of materials and the projects you can attempt can suddenly become more ambitious.
The Right Tool for the Job
Having the right tool is essential for any DIY project. The good news is that a jigsaw is the right tool for a lot of projects and it is not necessarily an expensive piece of equipment.
The important thing is to use the right blade for the material you are cutting. Check out RS Components for a full range of blades for any project you have in mind.
Wood
The chances are that most of will you will use your jigsaw for cutting wood. Where you have a lot of components that all need to be cut consistently and neatly, a jigsaw is the answer. It will save you time and blood pressure.
If you want to cut holes, for instance for a suspended plant pot holder like this, the jigsaw will cut even curves through a plank for you. When cutting circles you will need a circle-cutting jig to make the line perfect.
Metal
With the right blade, a jigsaw will cut metal as easily as wood. You can cut pipes to length and cut holes through metal sheets. The thinner the metal you are cutting through, the smaller the teeth on the blade should be.
Countertops
If you are installing a new work surface in your kitchen, or perhaps re-arranging things on an existing surface, you may well find you need to cut new holes in it. The right blade on your jigsaw (one that has downward pointed teeth) will cut neatly through.
Soft Materials
You may not think about using a jigsaw for soft materials, but it can be more effective for bigger jobs than cutting with a craft knife. A soft material blade will cut the carpet to exactly the right shape for you, and it can also cut through cardboard, leather, or expanded polystyrene.
Ceramic
Cutting tiles to shape is a nerve-wracking business, as with a tile cutter they can crack so easily and unpredictably. With the right sort of jigsaw blade, you can cut tiles confidently to exactly the right shape. With a concrete blade, you can even cut through thin layers of concrete.
A Favourite Tool
Working with a jigsaw can make a real difference to your DIY life. It can make a lot of projects that you previously put off both affordable and satisfying, and it can open your imagination to a whole new range of possibilities.