Increase Your House Value Through Deck Building
by Ronald Cutts on Jun 7, 2017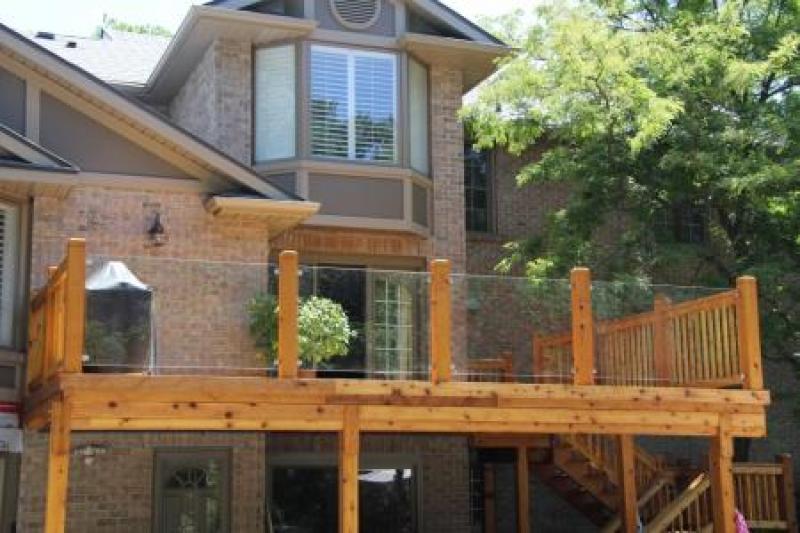 Do you want to enhance the value of your home? Sure you do. Your home is one of the biggest investments you will make in your life. Did you know that you can increase your house value through deck building? You can transform your home and create a memorable location to spend with family and friends. Choosing the right deck is very important. There are many things you should think about before you get started. The choices you make will determine how much the value of your home can be increased.
DIY or Deck Contractor
The first decision you need to make might be the hardest. Are you going to build the project or hire a deck builder? 
You could build your deck and save some money on labor costs. However, do you have the skills, experience, and training to create magical results? If you do, then, by all means, pursue the project with vigor. If not, your investment in a creative professional could increase the value of your home.
Why Choose A Qualified Deck Builder
There are many good reasons to choose a qualified deck contractor. These pros have this service down to a science. The options at your disposal are as endless as the limits of your imagination. Your deck expert will sit down with you and plan out the perfect project. You may be happy with a simple deck that provides room for lounging and relaxation. On the other hand, you may desire a megastructure that provides your family with a memorable getaway. Most people love a home with a deck. You can be enjoying your own faster than you might think.
A pro approaches deck building with a commitment to customer satisfaction. The goal is to make your dreams a reality. You want a design that will enhance the overall value of your home. Space, budget, and location are important factors to consider. Decks today are used to entertain family and friends. Space can be made for the BBQ, kitchen accessories, and a hot tub. You might want a fire pit, tables, and chairs, or a pergola. Again, the sky is the limit.
Increasing Your House Value
A professional company will provide results that increase your home value. The resale value of your property is very important. Anything you can do to enhance this number is a venture worth pursuing. Keep in mind that your deck does not have to be connected to the home. If you have enough space, you can put it anywhere on your property. Before you call a deck contractor, write down your thoughts and expectations. Make sure you have considered all factors.
You can enjoy the best of both worlds. Your family and friends can create magical memories on your new deck. Also, you can sit back and watch the value of your home increase. Increase your house value through deck building today.