Is Gas Heating Right for Your Patio?
by Guest on Jun 18, 2013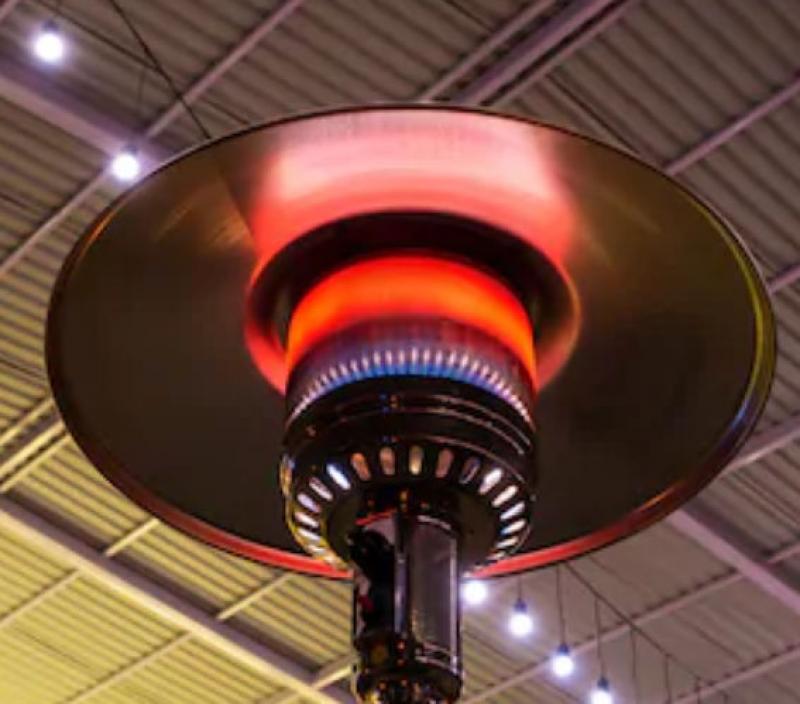 Patio heaters have been around for several years, although, they were more likely to be spotted at swanky bars and restaurants. However, thanks to the recent drop in the price of these kinds of heaters, more and more people are now thinking about installing them in their gardens.
Patio heaters are ideal for those people who want to spend more time enjoying their gardens in the colder months of the year. There can be plenty of times during the spring and fall months where the weather is conducive to being outside, but it can be a bit on the chilly side. With a patio heater, you and your guests can spend more time outside without worrying about getting cold. Whether you are trying to heat a patio area, an outdoor swimming pool or another area of your garden, the patio heater with its dome-shaped heating elements, can help to provide heat effectively across a large area.
Patio heaters work by heating radiantly and they heat the objects close to them, rather than by heating the surrounding air, so less energy is wasted.
The most popular style of a patio heater, is the tall free standing variety, although, there are now several smaller models available that are small enough to fit on a tabletop. These smaller units are powered by smaller propane gas cylinders rather than the larger cylinders or gas line dependent bigger models.
Of course, because they are smaller, these heaters will not radiate as much heat as their bigger counterparts, however, they are ideal for heating smaller areas.
For the most part, patio heaters make use of what is known as a "parabolic reflector". This is a piece of kit that helps to concentrate the heat given off by the element to a specific area, although you can further focus the heat by making use of an additional reflector, allowing you to direct the heat to where you need it.
When you need to heat a larger area for a party or a gathering of friends and family, the humble patio heater is ideal. However, if you are using a propane-powered gas heater, you need to be aware of some of the hazards associated with using propane gas. The burning of propane gas can be dangerous if it is not done properly and with care. Patio heaters that run off of propane gas should always be operated in areas that are well ventilated to avoid you and your guests being overcome by noxious fumes.
Another safety concern with the tall free standing patio heaters is the subject of stability. These heaters can be prone to be knocked over or even blown over by a strong gust of wind. To make sure that you keep you and your visitors safe, you should always endeavor to buy a patio heater that has a nice stable base. You can also find patio heaters that have an automatic cut-off function; when their sensors detect the heater being toppled it will automatically switch off the heating element.
Patio heaters are an expensive but safe option to heat your garden during the cooler months, provided that you take the necessary safety precautions, as well as spending some time reading the manufacturer's instructions.
John Miller is an exterior design expert who blogs for Heat Outdoors. He enjoys writing about exterior design projects and outdoor heating solutions and has been published on several home improvement websites.