How to Repair Small Foundation Cracks
by Peter Ruffin on Aug 11, 2017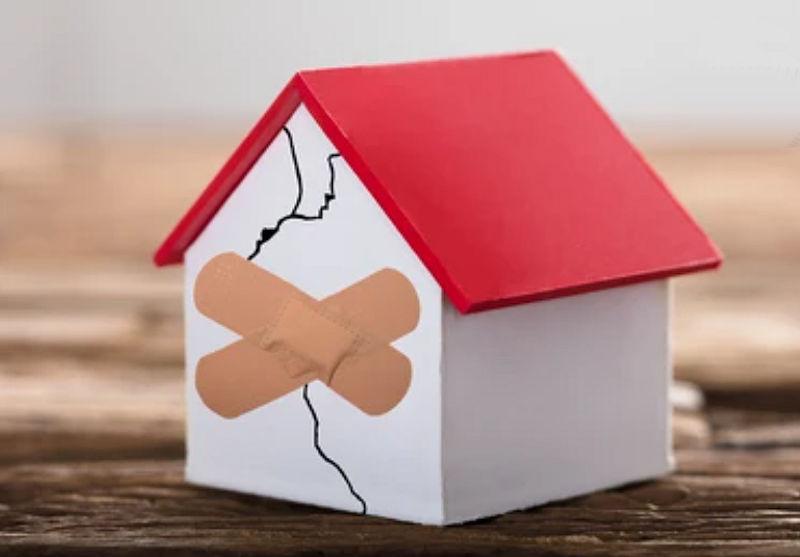 Identifying early symptoms of foundation trouble can save you thousands of dollars in repairs. The sooner you spot problems, the easier and less costly they will be to fix.
The most common foundation issue homeowners encounter are cracks in their basement walls. The severity of the crack will determine needed remedies: either a simple and affordable fix you can do on your own or one that requires the expertise of a foundation repair professional.
The majority of cracks will not compromise the structural integrity of your home. That's the good news.
The bad news is that small cracks – even hairline cracks – can create greater problems if not addressed appropriately. They can be an entry point for water, insects, and radon gas, and eventually may cause structural issues. Cracks wider than 1/16 of an inch should be repaired as soon as possible.
Seek professional assistance if you notice any of the following:
Cracks that run from the bottom to top of the wall
Cracks that wrap around a corner of the foundation
Cracks that run horizontally and bulging and curving in the wall is noticeable
Growing or recurring cracks
The most common foundation cracks are horizontal hairline cracks caused by settling soil. Vertical and diagonal cracks, meanwhile, result from excessive moisture around the foundation that works its way into the concrete and/or causes soil to expand and put pressure on the foundation wall.
A wide range of materials and sealers can be used to patch small foundation cracks. Take the following steps to make repairs on your own:
1. Choose a sealer
For small and hairline cracks use a vinyl concrete patching compound or a cement mixture if the crack is wide enough. Polyurethane, silicone, latex concrete caulk, hydraulic cement, or epoxy injections are recommended for larger cracks.
2. Clear the crack
Remove loose concrete, paint, and old filling injections from the crack with a wire brush. Use a shop vacuum or air compressor to remove or blow out dust and debris.
3. Make sure the crack is dry
If the crack is wet, use a blow dryer and wait 10-15 minutes. If dry, proceed with the repair. If still damp, it means water is still leaking in, and you will have to wait until it dries out.
4. Patch the crack
For small cracks, apply patching compound or cement mixture with a paintbrush. Work the liquid into the crack and then layer with a putty knife or trowel.
For larger cracks, use a caulking gun to apply polyurethane, silicone, or latex concrete caulk. If using epoxy or hydraulic cement, layer with a putty knife and follow instructions on the packaging.
5. Let dry
Once the patch is completely dry, apply a waterproof masonry sealer with a paintbrush directly on the patch to protect walls from water infiltration. Put on a second coat with a large brush or roller, making sure to work thoroughly into the patch.
6. Prevent future cracks
The most effective way to protect your foundation from cracking is to keep excessive amounts of water away from it and the surrounding soil.
Do this by making sure gutters and downspouts are not damaged or clogged and functioning properly. Slope driveways and walkways away from the foundation. Finally, avoid planting shrubs and small trees close to your home as watering them adds more moisture to the soil.