Different Drywall Types and Fire Safety
by Dale Johnson on Jul 12, 2018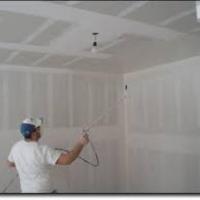 There are soundproof, moisture resistant, fire-resistant, and other drywall types. Check here what you need to know about drywall and fire safety.
The construction boom after the Second Great War increased the number of drywall installation projects. The relatively young gypsum product with the paper facing replaced plaster and lath due to its lower cost. Most interior walls and ceilings are drywall.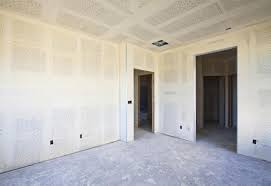 Since gypsum contains water, drywall resists fire. It slows down fire as its structure breaks down little by little. So there is no question of whether or not, the property owner will need drywall removal among other restorations. It's a question of whether there is time for people to evacuate the property before the fire spreads. And the response to this question came with new drywall types that are made specifically to be fire-resistant. So let's see which the main drywall types and the fire safety concerns are.  
The typical drywall types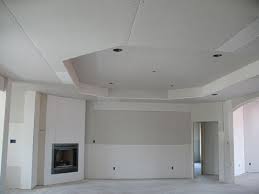 Drywall is classified into several big categories. So when you turn to your drywall contractor expert, define your needs. Let's elaborate. The most common drywall type is wrapped with paper. Although gypsum contains water which slows down the spread of fire, the paper facings along with the painting is flammable. In an attempt to diminish drywall damage due to increased moisture and mold growth, the manufacturers produced improved types which are distinguished by their color. The green, blue and purple boards became the dominant solutions to wet environments, like bathrooms and kitchens.
The concern with common drywall types is that although gypsum will decrease the spread of fire by 30 minutes, the flammable fascia will burn immediately and cause smoke. Now, paperless drywall has substituted paper with fiberglass and it will also slow fire from spreading fast but the best options are types x and type c drywall.
Type X drywall
This fire-resistant drywall is usually 5/8'' thick and increases fire rating from 30 minutes to 1 hour. The difference here is not just the extra thickness of the product but that the gypsum core consists of glass fibers that are noncombustible.
Type C drywall
This is the improvement of the fire code X type. The gypsum still contains glass fibers only more. It also contains other components which make it even more resistant to fire. The type C drywall has a 2-4 hour fire rating and can be 5/8'' or ½'' thick.
Type X Shaftliner drywall
This is the latest fire-resistant drywall product. Made of a noncombustible gypsum core with glass fibers, this type shows incredible resistance to fire although its fascia, edges, and back are covered by water-repellent paper.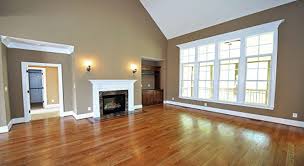 Drywall types and fire safety concerns
It's common practice for drywall companies not to install fire-resistant products all over the house. The X Shaftliner drywall, in particular, is not used for exterior applications either and mostly in a stairwell and elevator enclosures, area separation firewalls, corridor ceilings etc. Fire-resistant drywalls are used as the walls separating the main house and garage and around the boiler.
Now, one of the most frequently asked questions on the side of homeowners is why fire resistant drywall is not used all around the house! There are two reasons for that: first, they are more expensive. Second, although they will provide the highest degree of fire safety, walls are not the only things in the house that can spread a fire. There are non-fire-rated interior doors and many flammable objects in the house that can accelerate a fire.
Of course, you are free to install fire-resistant drywall around the house. One more thing to know about fire-rated drywall is that the products must be certified by UL, ASTM or another third party. So make sure you choose the right product and always based on your needs since drywall types are classified into major categories (standard, moisture resistant, soundproof, fire-resistant etc.)