6 Ways to Get Your Home Ready for Summer
by Boris Dzhingarov on Jun 11, 2021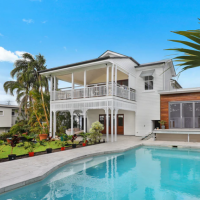 Getting ready for summer is an important exercise to ensure you and your family enjoy the few months of warm weather in an appealing environment. It's crucial to plan ahead for the season and identify the areas that need more attention and time to fix. In this article, we'll discuss home preparation tips that will help you make the most out of the summer season.
1.Clean and service HVAC system
Your HVAC system needs to be working perfectly during summer to help cool the house when temperatures outside become unbearable. You can get it serviced by technicians from 888 Heating before the summer season begins. This is also the time to blow out any dirt that might have gummed up over time. Make sure to always take precautionary measures like turning the power of the unit off and avoid damaging its parts.
2.Roof and siding inspection and repair
Winter and spring storms could have caused damages to the roofing, siding, or even the doors, and you should fix them before the summer heat begins. If the damage can't be repaired, consider replacing them yourself or with the help of an expert.
3.Deck and patio cleaning
Summer is an ideal time to have your family and friends entertained with outdoor parties and BBQs. It would be best if you washed concrete patios and wood decks to give them a new look. You can also consider repainting the deck and porch as you inspect outdoor furniture. In addition, cleaning the cushions will help get rid of dirt collected during the winter months.
4.Gutter cleaning
Winter is gone and probably left a leaf-filled gutter. Hire someone to clean the gutter, or better yet, remove them as you check on pipes, just in case they need cleaning.
5.Drive and walkways repair and cleaning
You will probably need a power washer for this task, but you don't have to worry if you don't have one because it is easy to rent one. Thorough exterior cleaning gives a new look to your home. Cracks that have developed along the walk and driveways can be fixed at this time. You can check with the local suppliers for the best product to use for this task. Alternatively, you can seek the help of more qualified personnel if you are not comfortable with pavement cleaning and repair.
6.Attending flower beds
By now, weeds have grown tall and could be taking over the flower beds and they need to be controlled. There can be no better time to remove them before they get out of control than just before summer. Weeding helps flowers and other wanted plants grow healthier. You should also consider removing dead leaves and other unwanted materials before adding fertilizer.
Endnote
A cool, relaxing summer is a result of proper planning and execution of responsibilities. Enjoying the sight of a newly shaped exterior will require you to attend to flower beds, inspect the furniture and fix cracks along the drive and walkways. In addition, be sure to clean your gutters and patio, and inspect your roof, and do any necessary repairs.