Improving the Appearance of Your Home with External Wall Coatings
by Guest Post on Jul 31, 2012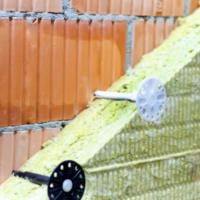 Despite the many practical reasons for their decision, the majority of people carry out work in their homes because they wish to improve or alter the physical appearance of their property
External Wall Coatings is one such improvement. Irrespective of the fact that they add a layer of insulation and help with the environmental friendliness of the home and it prevents dampness and supports the structure of the home. The vast majority of homeowners would cite the physical appearance of their property as being the main reason for any improvement, such as external wall coatings to its exterior.
Cover Damage
Even though British Building Standards have for many years dictated that only the finest materials and methods are used when building homes and other buildings, time and adverse weather conditions can cause even the most perfect of brick and mortar work to appear old, cracked, and visibly damaged.
Although this damage may not have compromised the overall structure of the property in any way and it may still be perfectly safe and sound, the fact is that damaged brick and cement work looks unappealing and for many people, the need to cover damage for reasons of vanity is enough of a reason to apply external wall coatings.
Not only do these external wall coatings ensure that the damage is covered and cannot be seen but also give the home a new and modern feel, even if the property in question is elderly or well established. In effect, these external wall coatings can give the home a new lease of life.
Guaranteed Good Looks
One of the largest boasts which are currently being made by the manufacturers and suppliers of external wall coatings is that they offer a long-lasting decorative option. Whilst many old-fashioned wall coverings such as Stucco required regular repainting to keep them looking their best, many of the new methods such as thermal coatings have the thickness of up to fifteen layers of paint and come in a variety of colors. What this means for the owner of the property is that one single layer of the external wall coating is built to last and is unlikely to need any redecoration or touching up for many years – ensuring a long-lasting and stunning effect, whatever the final color that is chosen.
Personalization
Although many people prefer to buy modern and newly built houses because of the many guarantees which are offered with these properties, there are also some disadvantages.
One of these disadvantages is that the properties are often built on a specific plan and can tend to look very similar to each other. For the homeowner who wishes to be an individual, this can be problematic. However, the addition of external wall coatings allows the homeowner to personalize their home and stick out from the crowd. This is especially true in the case of modern wall coatings where the homeowner can select a color as well as a finish that is suitable for them.