Safety Fence for Pool: What Every Home Owner Needs to Know
by Guest on Mar 26, 2013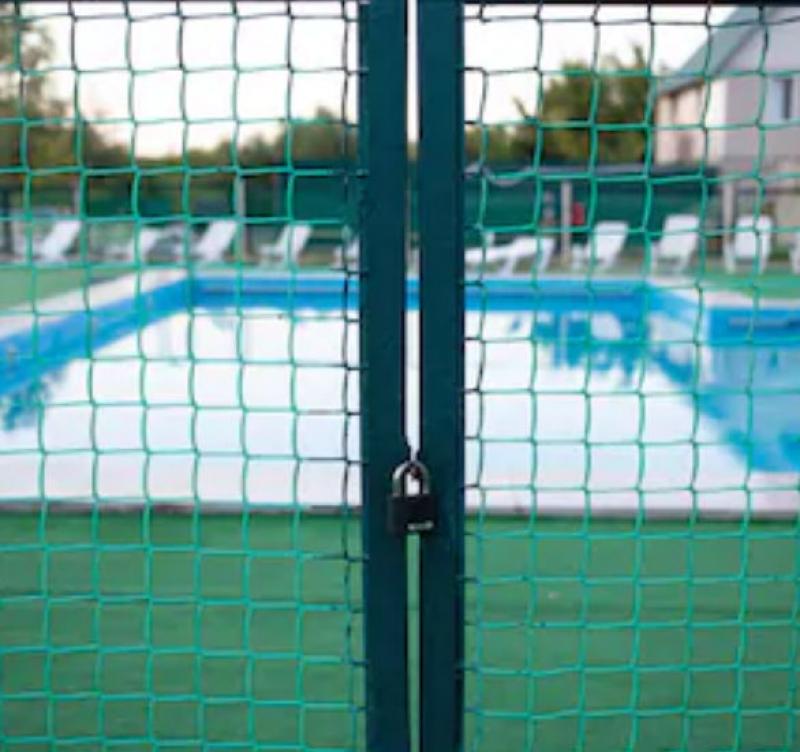 Whether your home is graced by an in-ground or above-ground swimming pool, your need for a safety fence for the pool is the same. Safety fences provide greater protection from accidental access to your pool by animals or humans and can potentially save lives.
Let's look at three of the most popular, affordable options:
Glass Pool Fences
Glass fences can be frameless, semi-frameless or fully framed. Key advantages to glass pool fencing are durability, low maintenance, and unobstructed visibility; key disadvantages are the glass shatters when broken and animals or humans may not notice the glass and accidentally run into it.
Mesh Pool Fences
Removable mesh safety fencing is popular with homeowners for a variety of reasons. Most mesh safety fencing is available in a wide range of styles and colors, which means the homeowner can match the style of the fence with the style of the home's interior. While the mesh is strong and durable, it's also transparent for good visibility, and these pool fences are fairly easy to put up and takedown. Finally, mesh fencing can be installed around any pool because of its flexibility. If the goal of the fence is to safeguard pets and wildlife from the pool, it's a good idea to look for mesh fences with specialized pet mesh, which is more durable and harder for the animals to gnaw or to claw.
In general, mesh pool fences are available in heights of 4-foot., 4 1/2-foot, and 5-foot. Homeowners should check the specific requirements for their locality for pool safety fences as guidelines vary from state to state.
Aluminum Pool Fences
Aluminum pool fences are generally available in a range of heights ranging from 3-feet to 6-feet, with higher fences providing more security than shorter fences. Some features to check closely for compliance are the picket widths, space between pickets, and height of the fence from the ground. Aluminum fences are popular choices for their durability and low maintenance, and they are available in a wide range of styles to appeal to most homeowners.
Key Buying Features
What factors should homeowners consider before choosing a safety fence for the pool? Some important things to keep in mind are:
What type of anchors are used to secure the fence?
What type of pole is used in the fence?
Is the gate self-closing, self-latching and child-proof?
Will the pool and gate comply with all applicable building codes?
If the pool is a mesh pool, does the mesh comply with ASTM safety standards?
Is the fence made from top quality materials with durable construction?
If the homeowner is not installing the pool himself, what will the installation charges be and what services will the fee cover?
What type of warranty or guarantee is offered by the seller?
As far as price considerations go, pool fencing is typically priced per foot; aluminum pool fences are usually priced per panel with taller fences costing more than shorter fences. The type of gate, latching system, height of the fence, and the physical location of the pool affect the overall cost of the pool. Some pool fencing companies may offer a discounted price on fencing for larger pools; it certainly doesn't hurt to ask for one. Most pool fencing companies are glad to give potential customers a free price quote on a safety fence for their pool.