Choosing a New Above-Ground Swimming Pool Pump
by Guest on Mar 21, 2013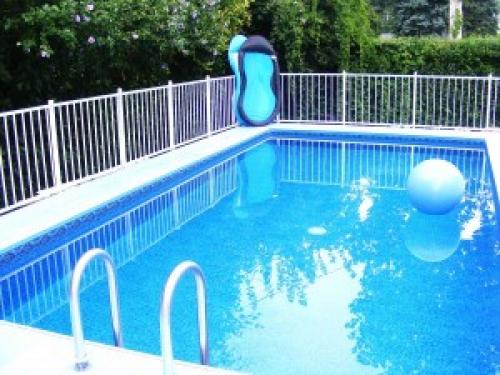 If you are planning on setting up an above ground swimming pool this summer, you have made a great choice. Above ground pools provide ample swimming space, are aesthetically pleasing, and are an affordable alternative to an in-ground swimming pool. Once you have decided on the size and style of your above ground pool, the next step is to make sure that you choose the proper filtering system. Choosing the right filter is quite simple, you just need to know what to look for in terms of the size, filter type, and cleaner type.

Filter/Pump Size
The size of your pool filter is relative to the size of your pool, so determining the right size filter is quite simple. Larger pools will need the largest filter available, and smaller pools will need a smaller sized filter. Above ground pool pumps range from ½ to 1 ½ horsepower, so while the process of selecting a filter is quite simple, it must match up to the proper pump size. If your pump is too fast for your filter, the overall water flow can be affected, posing safety risks for swimmers.
Filter Type
The second step is determining the best type of filter for your pool. For above-ground pools, the choice is between sand filters and cartridge filters. Sand filters filter pool debris down to 20-40 microns, and are easy to install. They also work very well with above ground pools that have significantly higher gallons per minute capacity. Cartridge filters are a bit more expensive than sand filters, but they catch double the amount of debris, and they are energy efficient as well because they work quite well with lower pump pressure. Additionally, they have a wide surface area that easily catches pool debris.
Cleaners
The suction side cleaner is the most common cleaner for above ground pools. It is powered by the pool pump and easily suctions in external debris. Robotic cleaners are another popular choice, as they are completely independent of the pump, and they even clean the entire pool.
Choosing the Right Pump
When choosing a pool pump, the main aspect to consider is the pump's power when combined with the filter. A larger pump will require a larger filter, and these pumps are best for large pools only. Too much power in a smaller pool can cause the water flow to become unbalanced, and this can lead to potential safety issues. Additionally, pool supply stores have made the pump selection process a lot easier by offering pump and filter combo packages. Pump and filter combination packages contain everything you need to accurately set up both your pump and filter, and you don't have to worry about choosing the wrong size or style for either item.
By taking some time to determine the proper pump size, filter size, and cleaning system, you will be able to make an informed decision when it comes to choosing the right above ground pool system.