Using Canvas Art to Decorate Your Home
by Guest Post on Apr 6, 2015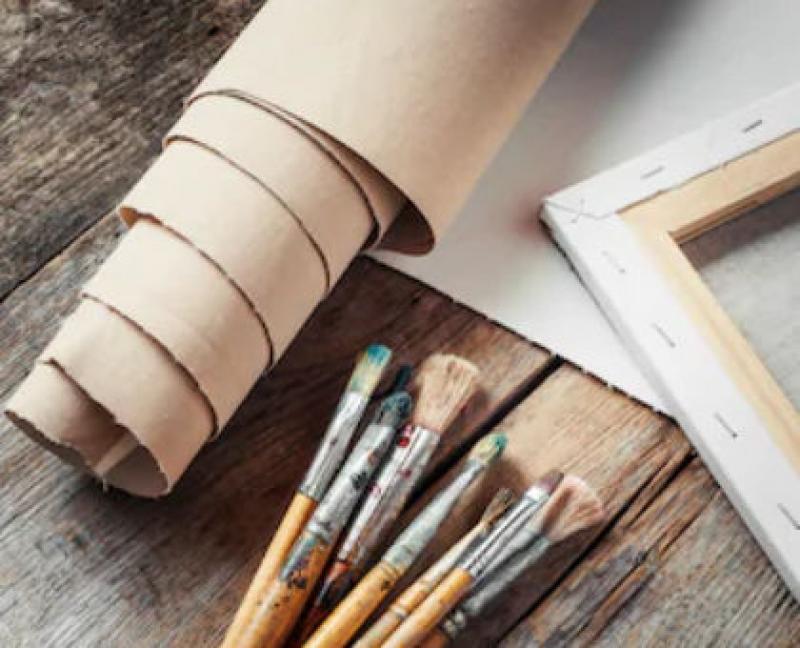 When it comes to decorating your home, there are a ton of options. There are countless paintings you can hang up, sculptures you can put around, photos you can put into a frame, and furniture pieces you can buy. One piece of home decor that has often been overlooked, but is starting to become more popular, is canvas art. Canvas art allows you to give the pictures you have around your home a different look. If you are looking for a fun and creative way to decorate your home, without going overboard or blowing your budget, you should seriously consider canvas art.
So what is canvas art? Essentially, instead of having a piece of art on a flat piece of paper, it will instead be printed on a piece of canvas. Canvas has some depth to it, allowing those pictures to have a different look and feel to them. Back in the day, most artworks were painted directly onto a piece of canvas. You don't have to be a famous artist though to enjoy canvas artwork, as many places will simply take photos and print them onto a piece of canvas. It's quite hard to describe just how canvas art looks, so we simply suggest going out and looking at a few pieces of art yourself. Once you see a few, you will know exactly what we are talking about. 
Now that you know what canvas art looks like, you may be wondering where you can get some for your home or office. Luckily, many places sell canvas art, so you have a few choices. If you live near a place that sells other artwork, there is a good chance they have canvas art as well. For those of you who do not have a store nearby, there are plenty of places you can buy canvas art online. From these places, you can either order a pre-made piece of canvas art, or some places will allow you to upload a picture that they will then print directly onto the canvas for you.
If you don't want to buy canvas art, and you are feeling a little crafty, you can make one yourself. There are many tutorials online that will help you out with the process, and the supplies are fairly cheap. If you complete the job right, in the end, you will have a custom-made piece of art that you designed yourself. You don't have to come up with some elaborate pictures to put on a piece of canvas, as just about any photo will do. Imagine giving new life to that family portrait you recently took or being able to view that photo you took on vacation in a new light. This is all possible with canvas art.
Give your home or office a different look this weekend by adding some canvas art to the walls. Buying or making a piece doesn't take long, and once you have it hanging up, it will become the focal point of any room. Hopefully, we were able to show you how you can use canvas art to transform a room, and that you now have some ideas churning in your head. Have fun!