Finding the Right Electric Range
by Guest Post on Mar 29, 2011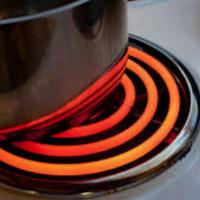 There are many varieties of electric ranges that are now available. Now the only decision is which one is the right one for you. There are important factors that go into choosing an electric range so by doing a little bit of research you can learn what to look for and be able to make a more educated choice. That way you can choose the perfect electric range for your home. Make sure to learn as much as you can about the different features and styles available for an electric range before making a final decision.
First, measure the space allotted for your electric range. Although most homes are built with space for a 30-inch unit, an electric range comes in different sizes. If you are going to use your existing cabinets, make sure to double-check your measurement because having to cut additional space in the cabinet or wall adds a lot of time and cost to a regular installation. You may consider buying a double oven, which can be very useful for preparing meals for a large group of people or for baking two different parts of the meal at the same time. There are a variety of different styles of electric range. The most common is free-standing. This style has a backsplash where the dials and controls are mounted. There is also a slide-in electric range that mounts on the wall and does not have a back panel. The controls on this type of electric range are usually located right above the oven door. There are also drop-in ranges, which you might choose if you want to have the oven located on an island in the middle of the kitchen. Although these second two types of electric ranges are less common, they can be very attractive and functional.

The next thing to consider is the burner style. There are three varieties of burner styles on an electric range: regular coils, smooth top, and solid disc elements. The smooth top electric range is becoming very popular because of its sleek, shiny surface. They are easy to clean and work best with cookware that is perfectly flat on the bottom. Solid discs are also easy to clean and are best with flat cookware. Make sure to consider the type of cookware you have. Some electric range models have burners that require specially designed cookware.

There are many features which can increase the price, but can also make the electric range much easier to use or efficient. Which ones are most important to you? An electric range with the self cleaning option will have a high-temperature cycle that burns off food that has accumulated on the bottom of the oven. There is also a continuous cleaning option, which is less common and burns off food during regular baking. You may also be interested in an oven with a convection option. There are also electric range models with digital temperature controls rather than dials.

As you consider these things, you will be more prepared to choose the electric range that is right for you and will be the perfect addition to your kitchen.