How to Organize the Mess of Cables behind Your TV?
by Guest on Jun 2, 2016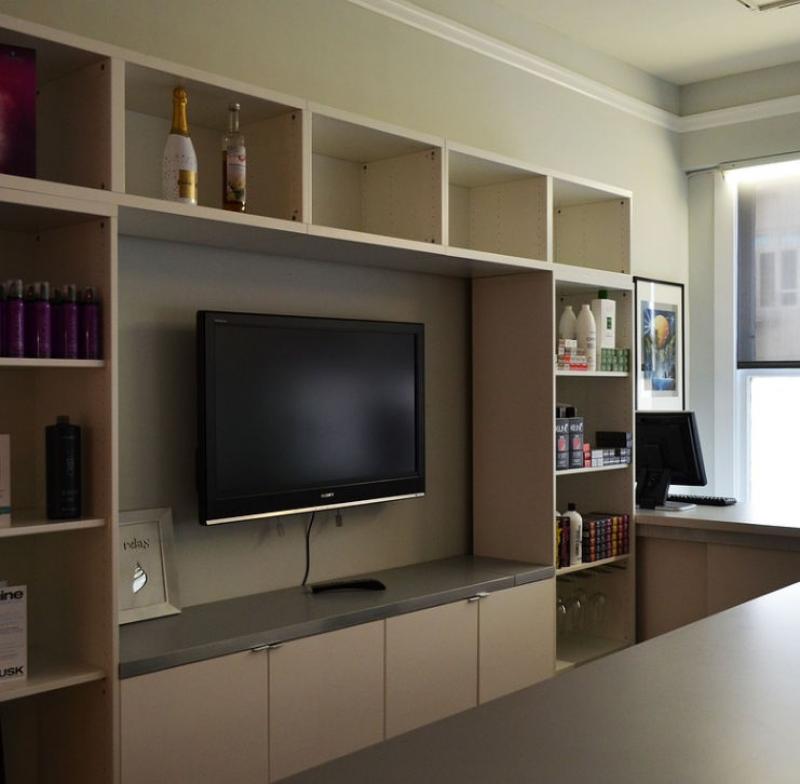 The front of your entertainment center can look fabulous, but hidden behind is a world of cables and knots. It can be frightening and frustrating when taking a peek. Cords are wrapped around each other, dust is accumulating and you have no idea where half the cables go. It's a situation nearly everyone has experienced at some point. Luckily, there are multiple ways to remedy this situation.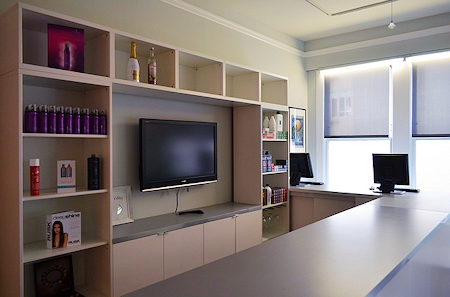 Image Credits bigpromoter, CC0 1.0
Use The Right Cords
Cords aren't a one size fits all product. One of the reasons people often have messes of nests behind their entertainment center is because they are using the wrong cords. You don't have to go buy all brand new cords, but using the right cords will help.
Buy the right size cords. You don't need a 15-foot cord to reach 3 feet. You don't need to try to stretch a 4-foot cord to reach the console. There are multiple sizes on the market.
Color coding the cables
If you want to replace all the cords, a great organizing tip is to color code the cords. The colored cords are typically the same price as the plain black. By using the colored ones, you will always know what device the cords are hooked.
Use a Great Surge Protector
When organizing the cords behind your entertainment center, it's best if they all go to one spot. You don't want the cords to go in multiple directions and connect to different outlets. Buy good quality surge protectors. You might need more than one depending on the number of devices. They do sell ones with extra plugs. An extra benefit is that you can switch all of the devices off at one time to save on your electricity bill.
Label the plugs as well so you know where each belongs.
Choose the Right HDMI Switch
Once you begin using multiple devices, your TV can run out of ports rather quickly. Ideally, you want HDMI for all of them. The solution is an AV receiver or an HDMI switch. These have multiple ports in the back allowing you have to multiple devices all with HDMI.
The best solution is to try to reroute the cords through the receiver instead of all to the back of your TV. This will keep things all going to the same place and organized. There are other options; do some research to figure out which one will serve the best for you.
Label, Tie and Organize
Labeling is an important step to keep all those pesky cords organized. A label maker is relatively cheap, or you can make your own labels. Either way, attach a label to the beginning and end of the cables. You should put the cable type and what device it belongs to.
Your ultimate goal is to reduce the mess, so tying and organizing the cords is the most important step to reach your goal. There are a few options to try when tying cables, such as:

Zip ties
Twist ties
Rubber bands.
Binder clips
Bread clips
Whatever method you decide, roll or fold the colds up to the back of the device and close them.
Wall mounting and running the cords behind a wall is a very popular option. Unfortunately, if you are a renter, this isn't always allowed. When it comes to organizing, some people have used options such as:
Small boxes for the rolled cables
Pegboards to hang the cords
(Hook and loop) Velcro strips
Use a toilet paper roll to store extension cords
Spending time untangling cords is frustrating and a waste of time. You can pick to do a multitude of these options. With some creativity and thought, organization will be on your horizon.