Front Load Washers -- Worth the Investment?
by Guest Post on Apr 16, 2011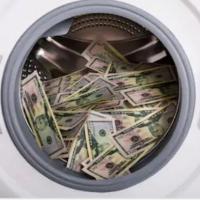 In a society that is obsessed with cleanliness, a good quality washing machine is a must, and front load washers lead the pack to ineffective cleaning. Another thing that these machines provide is aesthetic appeal. Many of the newer, more fashionable households are snapping up the sleek and dependable front load washers as the appliance of choice. Unlike the old top load style, front-loading machines do not have agitators. They operate by lifting and tossing the clothes gently with a type of fin attached to the walls of the wash basket. These fins are not abusive like the agitators are, nor do they cause stretching of delicate knits. Clothes washed in front load washers are also less likely to be tied in knots when removed from the washer.

Front-load washers for home use are scaled-down versions of commercial models. They have just as much cleaning power, but offer a leaner, more stylish look and come in many colors. These modern front load washers are very economical to operate and provide great energy savings as well as water conservation. They meet the federal standards for Energy Star certification and use less water as well. Some models use less than half the water of traditional top load washers. They can wash almost a third more clothing at one time, reducing the number of loads. Front-load washers have broad doors and can easily handle large comforters or even pillows, as the center is not taken up by a large agitator.

Many front load washers include options such as soak cycles for stubborn dirt and stains or a quick wash cycle for when you need something in a hurry. Some models offer delayed start times or repeated spin cycles to keep clothing fresh for an extended time until it can be placed in the dryer. Because front load washers spin at a much higher rate of speed, clothing is much drier coming out and requires less dry time. This reduces static cling, fading, and wear. The appliance's walls are well insulated to assure that the motor operates quietly, especially during the spin cycle. However, care should be taken when installing the machine, so that it is leveled correctly and standing on a firm, flat surface.

You can find front load washers with an optional drawer base. This gives added height and convenient storage for your detergents and bleach, etc. High-efficiency (HE) detergent is recommended for these machines. Front-loading machines are also stackable, and in tight places such as small apartments or closet installations, the dryer can be stacked on top of the washer to save on floor space.

When considering a new machine, it is well worth the effort to check out front load washers in person, to get a feel for the one that would be at home in your household. There are many good appliance stores with knowledgeable staff who can answer concerns and provide information. It is also worthwhile to read reviews from people who own one. Properly researched, front load washers are an investment worth making.