Things You Need to Add to Improve Your Kitchen
by Robert Batie on Mar 22, 2021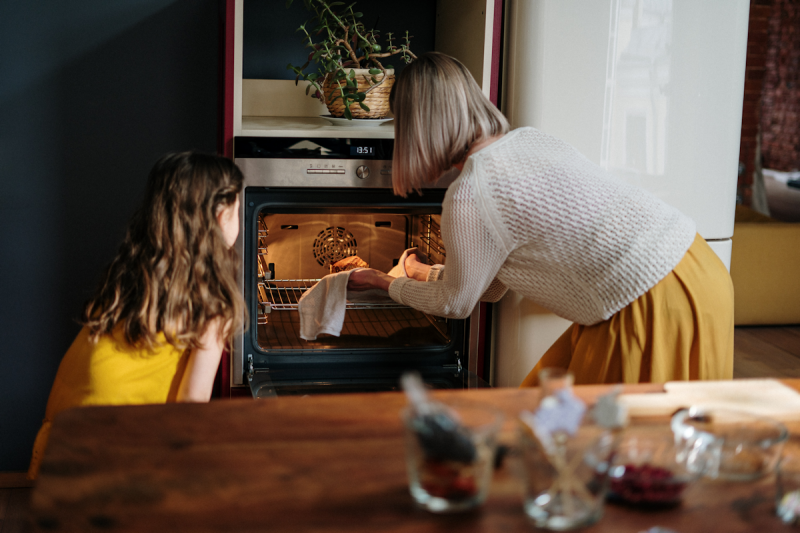 Do you finally want to make your dream kitchen a reality? If you do, there are some of the things you need to invest in. If you decided to work with kitchen remodel contractors, you have to mention the specific features you want to see.
Island 
Having a multi-functional island will drastically improve the kitchen. It's a wonderful solution in making it easier to prepare meals. It's also an excellent way to bond with your children while you cook or socialize with your guests. Kitchens are now an extension of the living space, and these islands would be great.
Storage space
Don't forget to add storage spaces in your new kitchen. Consider specialized storage like cabinets, drawers, dividers, and many others. You can get inspiration from other styles to improve the functionality of your kitchen. The good thing about having more storage spaces is that you can hide everything from plain sight. Your kitchen doesn't have to look messy anymore.
Industrial style appliances
You might have to spend more money to invest in industrial-style appliances, but they look fascinating. You can find one that looks professional. Imagine seeing stainless steel with smooth edges and heavy-duty handles. Maintaining the cleanliness of your kitchen will also be more comfortable with the help of these appliances. Talk to kitchen remodeling companies to help you find the perfect appliances for your house.
Storage area for trash
You might not like staying in your kitchen all the time because it doesn't smell great. Your trash bin probably caused it. Therefore, it helps to consider using enclosed trash and recycling space. It prevents foul odor from spreading in your kitchen. It also stops your pets from getting tempted to dig into the trash bin. You can find a kitchen island where there's a compartment for your trash.
Quality lighting fixtures
Invest in statement lighting fixtures in your kitchen. When you invite your guests to come over, they will feel excited seeing these lights. Place them above the island or dining room table for a better experience. Don't forget to consider the use of LED lighting. They will help decrease your energy bills. They will also last longer.
Quartz countertops
You have to consider buying countertops made from quality materials such as quartz or marble. They are easier to maintain, and they will last a long time. Quartz is a more popular choice since it mimics the appearance of a natural stone, but won't cost you a lot.
Coffee bar

If you love coffee, you can have an area for preparing your favorite drink. It's a convenient way of keeping your coffee stock and getting hot coffee whenever you want. Having one at home will also drastically increase your property's resale value.
You don't usually spend money on home improvement. If you do, you deserve only the best. Besides, these changes will last a lifetime. Don't hesitate to spend a lot on them. Having a great kitchen will also make you want to prepare excellent meals for your family.