Overview of DIY Air Filter Maintenance
by Guest Post on Mar 28, 2013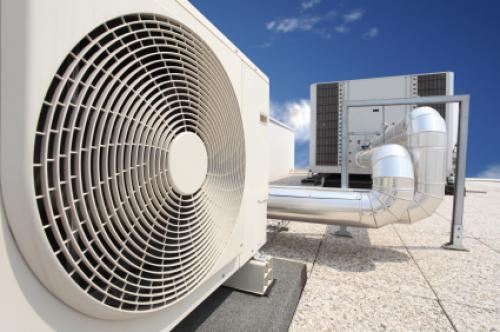 The purpose of air filters is to ensure that the air within the home is clean. Modern homes are generally pretty airtight, ensuring that they are also energy efficient; however, being airtight comes at a price. In many cases, these airtight homes keep the polluted air within the home. The result is that the air within a home can become contaminated with everything from mold to pet dander. For those who live in the home to have clean air, a functioning air filter is essential. This component of a home's HVAC system stands as the homeowner's main defense against airborne pollutants and should not be neglected.
The Function of Air Filters

In addition to removing them from the air, air filters prevent contaminants such as pollen and mold from building up in a home's air ducts. These things can trigger allergies, asthma and other health issues. Air filters require regular maintenance to be effective. They must be changed out frequently to ensure that the contaminants they have trapped do not escape into the air. Regularly replacing air filters has an additional benefit when it comes to energy usage.
A clogged air filter causes the HVAC system to work harder to pull air through it, which causes the system to use more electricity and places stress on its moving parts. Replacing old air filters with new ones eliminates those problems thus reducing electricity consumption and the cost of HVAC maintenance.
Choosing an Air Filter
Air filter replacement is one area of HVAC maintenance that the homeowner can do themselves in most cases, no special training needed. However, they will need to know what kind of air filter to get. The MERV rating of an air filter is an indication of its ability to remove pollutants; it relates mainly to the size of the air filter's pores. An air filter can have a MERV rating of anywhere between one and 16. Cheaper air filters made with woven fiberglass are typically rated between one and four, air filters made with pleated fabric that offer more surface area and smaller pores may be rated up to 16. Smaller pores allow an air filter to trap particles that would go through a filter with a lower MERV rating.
When choosing an air filter for a DIY replacement, the homeowner will want to weigh the MERV rating and longevity of the air filter against their budget. If they or a family member has illnesses that may be exacerbated by polluted air, the cost of a filter with a higher MERV rating may be worth it. When replacing the air filter, the old one should look like it has been doing its job. If the old air filter does not look dirty, this could signal a problem with the HVAC system. It may be necessary to do some basic troubleshooting.
Possible Problems
• The air filter is too small. This could mean that the air is not going through the filter as it should, but going around it instead.
• The MERV rating might be too low. This means that the pores are too big and therefore the particles are not being trapped in the filter.
• The filter has not been correctly installed. Most filters only work when installed in one direction, therefore it may be installed upside down.