Maintenance Tips for an Electric Range
by Guest Post on Mar 29, 2011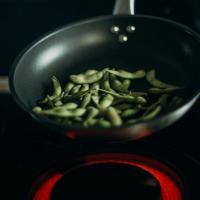 If you have recently purchased an electric range then you realize that it has been a pretty incredible investment. There are so many benefits that come from owning an electric range. You have probably enjoyed the programmable cooking timers that help you to better manage your time in the kitchen while cooking. Not only that, but you've also probably enjoyed the fact that the electric range keeps foods at an even heat which can be extremely beneficial for meals that require a certain amount of simmering before they are served. Add to that list the fact that an electric range is energy efficient, safe to use, and convenient, and you have yourself a pretty incredible appliance. Because of all of the benefits that an electric range can offer you, you will want to make sure that you are taking good care of it. Here are some simple maintenance tips that you can follow when looking after your electric range.
First of all, understand that all household appliances have an average life expectancy. To get specific details about your electric range you should always be sure to refer to the owner's manual. This little booklet will have all of the specific details about your electric range and its specific parts. You should never try to do a repair or maintenance of any kind until you have consulted the owner's manual or talked to an expert on the appliance. Many of these little paper guides will give you step-by-step instructions on basic maintenance and repair of your electric range, which can save you money on having to perform professional repairs.
Once you have consulted the owner's manual for your electric range, the next step is to always make sure that it is disconnected from the power supply. Since the electric range merely uses the electricity coming from the electrical outlet in the wall, make sure that you unplug it before working on the unit. Next, you will want to make sure that whatever cleaners you use to clean it out are non-abrasive. You want to make sure that the exterior surfaces of your electric range keep their shine and polish. It is usually a good idea to stick with soap, warm water, and a touch of ammonia to help wipe away grease. Since many electric range models have a self-cleaning feature, make sure to consult the owner's manual for instructions for using it.
Keep in mind that the burner drip pans located in your electric range will often get stained as time goes by. You can try to frequently clean these or you can plan on replacing them every couple of years to keep your appliance in good shape. Preventive measures are always best, so try and clean up spills on your electric range right when they happen so that your pans don't corrode over time.
By performing some of these simple maintenance tips for your electric range, you can ensure that you make the most out of your appliance. It is always less expensive to do proper maintenance than to have to replace an item like an electric range.