Decorating for Your Kids
by Guest on Dec 27, 2010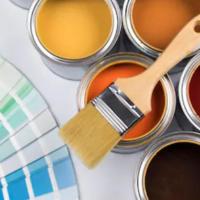 Decorating a child's room can be a fun and learning experience for both you and your kids. There are so many bedrooms decorating ideas for children today that anything goes. The best way to decorate a child's room is to let the child take the decorating wheel. Take inspiration from their favorite television shows, movies, or toys. There really is no limit when it comes to this type of decorating.
In any decorating project some planning is required, but in this one very little is needed. A child's room is fun and eclectic by definition so as long as there is a general theme and the colors are complementary let the child inside of you work with your child to make it as fun a room as possible.
Getting Started with Decorating Your Kids' Rooms
A great place to start your planning for this space is to look at what your child's favorite things are whether it is a favorite toy, activity, television show, movie, or sports team. Using the colors of your child's favorite sports team as the wall color is an easy and fun new bedroom decorating idea. Another place to start your decoration planning is to look at the many different choices when it comes to bedding for kids. Take your children to the local discount retail store in your area and let them choose their own bedding sets, then use that as the inspiration for the rest of the room.
When it comes to bedding for kids they come in two forms the bed-in-a-bag which comes with everything you need for a twin-size child's bed and the separate sheet and comforter sets so you can mix and match the bedding sets to get a custom look for your child's room. The nice thing about gaining inspiration from kids' bedding is that there is usually a wide range of accessories that can be purchased that either match or complement a certain theme.
When it comes to inspiration for a new bedroom decorating idea for any child many resources are available. From the televisions shows on the air today, magazines, to your own child's toy box or video collection. Let the child inside you guide your choices for this type of room.
It is also a good idea to avoid too much clutter in this space. While children's bedrooms are supposed to be fun and eclectic simplicity is the key. Children today have a wide range of toys and their bedroom needs to have space for them to play comfortably. One interesting bedroom idea that has been relatively successful is to mix your child's toys into the design of the room itself. Also personalizing the room with the child's name has become very popular. This bedroom idea can be done very easily either by stenciling your child's name on the wall or by purchasing signs or accessories with their name printed on them. These items can be purchased almost anywhere across the country and are usually very inexpensive.
A child's bedroom is a fun and happy area of the home that does not have to match the rest of the house. While simplicity is the key there are thousands of ways to decorate a child's bedroom and they are all normally very budget-friendly. Have fun with this space and let imagination be your guide.