Versatility of Cooktops in Kitchen Design
by Guest on Mar 29, 2011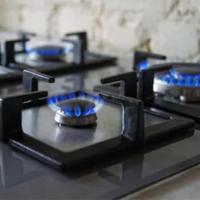 Built-in cooktops are rapidly gaining popularity in today's kitchen design. Cooktops may offer more freedom and versatility than other stove types without sacrificing any features. The placement and productivity of kitchen appliances, especially cooktops, are very important in designing a kitchen that will fit the needs of the individuals using it.
Like traditional ranges, cooktops are available with several burner configurations to choose from. Smaller cooktops offer standard four burner options, while higher-end cooktops come equipped with as many as six burners. Some cooktops come with bridge elements that allow the user to combine cooking surfaces to accommodate oblong or oversize cookware.
Consumers may also choose from gas cooktops, electric cooktops or induction cooktops. Many people are not familiar with induction technology as it is relatively new. Induction cooktops use electromagnetic energy which transfers the heat directly to certain types of cookware. Unlike gas cooktops or electric cooktops, there are no hot elements or flames with these kinds of cooktops.
Some of the similarities between cooktops and ranges are mentioned above. The main difference is the fact that cooktops are not directly attached to an oven, providing much-needed design freedom. Cooktops can be mounted over a wall oven or cabinetry. This offers a vast amount of possibilities in kitchen design and may yield advantages.
People who perform a lot of baking frequently install cooktops because they prefer to have wall ovens at or above waist height, which eliminates the need to repeatedly bend and lift. These types of cooktops bring ease to baking as bakers can use the cooktops separately from the oven.
The space-saving design of cooktops also makes them a favorite choice for those with small or irregular-shaped kitchens. Cooktops come in a variety of sizes, from about 24 inches all the way up to 42 inches wide. Many homeowners challenged with tight spaces opt to mount smaller cooktops over cabinets to maximize storage capacity. Cooktops are also a popular alternative in narrow spaces, such as galley kitchens, where it may be awkward to open an oven door between cabinets.
Cooktops are not just beneficial in smaller kitchens, however. Many people with large kitchens prefer to install cooktops on a center island rather than place a range against a wall. This layout allows them to interact with other family members, look out the window or watch TV while using the cooktops. Placing cooktops on a center island is also very popular with those who frequently entertain.
Cooking connoisseurs often like to have the versatility of both gas and electric burners, depending on what they are preparing, but don't want two ranges in their kitchen. Cooktops offer a practical solution: put in an electric range and add a gas cooktop nearby, or vice-versa. Cooktops also afford you the choice to have gas burners and an electric oven.
Cooktops offer the freedom and versatility to design a kitchen that will fit the demands of virtually any lifestyle. When shopping for cooktops take your needs into careful consideration and choose cooktops accordingly. Cooktops can be a wise investment.