How Water Softeners Can Help Sell Your Home
by Anita Clark on Feb 15, 2019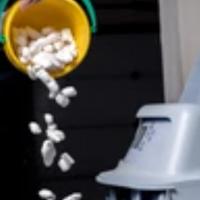 Did you know that having a water softener can help you sell your home? It can, and that's what we're going to talk about today. Every little thing helps when it comes to selling a house. We all know that it can be quite a difficult task in closing the deal. It can feel like a tiresome project if you're a first-time seller. The truth of the matter is, it's all about making your home more appealing. There are little things that you can do to make your home more attractive to potential buyers.
Having a water softener is one of those things that will get potential buyers to notice your home for sale. There's a hidden secret to why it's a good idea to have a water softener in a house that's for sale. Make sure you read the entire article to see what that secret is.
Everyone Loves Brand New Appliances
It's the little things that make your home stand out. Potential buyers always look at the age of things. It's common sense to think that they will immediately try to figure out when an item will need to be replaced. Homebuyers do it with items such as furnaces and hot water tanks as well. They should ask when the last time it was replaced. Make sure that they're aware of the age of the water softener. Doing so will reinforce the idea to them that you take maintenance and upkeep of your home seriously.
Everything gets looked over with a fine-tooth comb when someone is deciding to buy a house. You need as many things in your favor as possible. It's almost essential to note that a house with up-to-date appliances will fetch a higher price. People see new appliances as investments, and they're willing to pay a premium for a home that has them.
Soft Water is Better
Have you ever lived in a house with hard water? It's a terrible experience. Hard water has an impact on almost every part of day-to-day life. The average person only thinks about hard water when they're in the shower trying to lather up. Hard water has a way of making even the cleanest dishes look dirty. Those who use a dishwasher know the look of clean dirty dishes. You know they're clean because they just went through the dishwasher. The dishes don't look clean, and you hate offering your guests meals on them.
Hard water can also make your hair look dull. The toll of having too many minerals in your water also has another odd side effect. Have you noticed that your clothes are becoming duller faster? If so, the culprit behind it is hard water. Your laundry detergent has to work overtime to clean clothes, and the result is dull and faded colors. Clothes don't last nearly as long when you're washing them with hard water.
Fantastic Landscaping
What's the first thing that you notice when visiting a home? If you're visiting the house during months that aren't in the winter, then you see their yard and garden. A lawn of beautiful green grass and a flower bed can perk up just about any house. Think about for just a minute what water full of minerals does to your bathtub and water faucet.
Take a good look at your water faucet if you have hard water. You'll notice a crust of odd looking stuff around the spigot. Those same minerals form around the roots of plants. Have you ever wondered why your grass or garden looks terrible? It might not be your lack of a green thumb after all. The problem may be the number of minerals in your water.
Soft water is the best thing for plants. It enables them to get a drink of the thirst-quenching water they desire. It also promotes healthy plants that look great. The way you make a great first impression is by having a luscious green lawn and a fantastic garden.
If your water is hard, then that's not going to happen at all. Just this one simple trick can not only sell your home faster, but you'll be able to get more money out of it as well. No one wants to buy a house that has a terrible looking lawn with a dying flower bed. It makes a person feel sad right away, and it gives them the wrong impression of your home. Try this easy-to-implement tip and see how you can improve the appearance of your yard and increase your home's value.
One Simple Thing...Huge Impact!
Anyone who has ever sold a house before knows how challenging it can be. You need to do so much more than make your house smell like freshly baked cookies for it to sell. It's little hacks like having a water softener that makes a big difference. You're trying to set the impression to the potential buyer that you've taken the home seriously. So seriously, even something like the quality of the water makes a difference.
Any experienced homeowner will also understand that hard water takes a disastrous toll on both pipes and appliances. It'll be in the back of their mind how much less often they'll have to replace their appliances when there's a water softener installed. They will also realize that there will be fewer plumbing problems down the line due to water quality.
Upgrade Your Water Softener or Buy a New One
Don't have a water softener? The solution to that is pretty easy. All you need to do is call your local dealer and have them stop by. You'll be surprised by how painless setting up your water softening system is. Shop around as prices can vary based on type, brand, and options available.
If it's been a while since you've installed your water softener, then you should consider replacing it. You'll get the money back when you sell your home. It will add value, and potential buyers will notice it. They will see that the water softener is brand new and it'll be one less thing they have to worry about.
Final Thoughts
Hopefully, by now you see that there are many benefits of having soft water. Are you having problems selling your home? Install a water softener and go out and spray your lawn. While you're at it, plant a few flowers in the garden as well. Make sure they're all taken care of with your new soft water. You should see results in a matter of just a few weeks. It shouldn't be long after that the new buyer is signing on the dotted line.