7 Tips on Maintaining Your Lawn from Professional Lawn Care Companies
by Brenda Vollman on Mar 20, 2018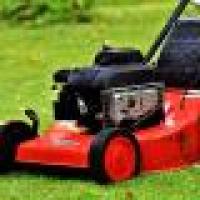 One of the very first things that people see when driving past your home is the lawn. An attractive and well-manicured lawn is very pleasing to the eye, but it takes hard work to make it happen. Fortunately, with some time and effort it is possible to have the best lawn possible.
Keeping up with your lawn maintenance is much easier than correcting problems after they take root. Pay close attention to the lawn, check it frequently, and follow the lawn care basics lawn according to the professional lawn care companies discussed below.
1. Lawn Tools
Maintaining a great lawn requires use of the right tools. The top 5 lawn tools according to the professionals are:
Edger/Trimmer - It is an important tool for keeping the grass in line.
Lawn Mower - It is one of the most expensive garden tools you will ever buy, but it is also the most important one when it comes to maintaining your lawn. It is also important to take good care of it so that it serves you for longer.
Leaf Rake - It is a tool used to keep excess twigs and leaves off the lawn and even cleaning up grass clippings.
Thatcher -  It is a tool used to cut and lift the thickened layer of thatch that usually develops between the soil and the growing grass preventing water, nutrients, and water from reaching its roots thus stunting growth.
Spreader - It is a hand-held or small cart tool used for distributing seeds and fertilizer.
2. Mowing
Mowing is a must if you have a lawn. It is one of the most frequently done tasks in lawn maintenance. Proper mowing techniques keep your lawn looking vibrant and healthy, which in turn keeps the pests and other problems away.
Important Mowing Tips:
Mow to the height recommended for your specific type of grass.
Don't mow in the heat of the day, but rather in the morning or evening.
Don't mow a wet loan because this will clog your mower and can spread disease.
To prevent grass lean, alternate your mowing patterns.
Don't cut more than 1/3 of the length of the grass at any one time
3.  Watering
Watering your lawn is just as important as mowing it. Lawns love their water and must never be allowed to dry out completely. Once the signs of low water conditions become evident through the color changes, know that your lawn is already in trouble. Avoid such a situation by watering the lawn before it is in desperate need of water. You can start by creating a regular lawn watering schedule.
You should have a different schedule for the different seasons as well as your climate zone. On average, a lawn requires watering every 2 to 3 days. However, this will be adjusted based on wind, heat, and rain. On hot, windy days the lawn will require extra water while during the rainy days the lawn will require less water since it receives water naturally.
The ideal time to water your lawn is in the morning just before dawn. Water the lawn to the depths of the roots of the grass. The amount of water and time this takes depends on the species of the grass and the type of soil. For effective watering, perform a trial test to find out what is the perfect amount of time for your specific lawn conditions.
4.  Watering
Weeds are naturally a part of any lawn and will always be an issue. The healthier the grass is, the easier it will be to fight against the weeds. To boost the natural defense of your lawn against most weeds and pests, you will need to follow a good lawn maintenance schedule.
If you spray the weeds in your lawn, you should ideally tackle them immediately. You can either hand pull the weeds or spray them using herbicide. To save time, you can use fertilizers that contain herbicides even though they typically don't kill weeds of all types.
5.  Fertilizing
If you want to have a truly healthy lawn, you need to fertilize it. The lawn should be fertilized regularly, but the schedule depends on your specific climatic zone. Fertilizer is typically applied during the growth season and not the dormant season. If you want advice on your particular area, you should check with the local nursery.
Avoid over-fertilizing since too much of it can damage the grass. It is also more likely to be washed away by the rains thus contributing to water pollution. Here are some additional lawn fertilizing tips.
Don't over fertilize the lawn
Use a fertilizer with granules since they are easiest to apply to your lawn evenly
Always follow the instructions provided on the package
Fall and spring are the most important times for fertilizing your lawn
Always use a fertilizer that includes trace elements
6.  Thatching
Thatching is never an issue with some lawns while others require regular thatching. If the grass starts feeling spongy when you walk on it then you will know that it is time to thatch it. You can test this by pulling back the grass blades.
If no dirt is visible, you might have to clean up the thatch. Too much thatch can lead to more pest problems, which means that if you are constantly fighting pests in the lawn, it is important to stay on top of your thatching.
7.  Aeration
Regular aeration is something that can benefit most lawns. It is where a machine pokes holes in the lawn to allow for more air flow to the grass and roots. Aeration is very important when it comes to clay soils. You should always fertilize after aeration to take advantage of the direct path to the roots of the grass.
The Bottom Line: A beautiful lawn is quite attractive and draws you in, but it requires a lot of hard work. The advice and tips provided here come straight from the professionals and are guaranteed to make your lawn the best it can be. All you need to do is follow this advice from lawn care professionals on maintaining your lawn provided here.