Why a Quality Real Estate Consultant Is Always Better in the Long Run
by Nick Marr on Jul 15, 2019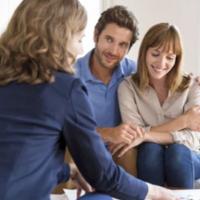 For those who have their eyes set on investments and lucrative prospects, there are few that can offer as many potential returns as the real estate sector. However, for all of the potential rewards that you can receive, the world of real estate is not something to be taken lightly. It is the main reason why most investors prefer to have a real estate consultant to handle the paperwork.
However, with the substantial number of potential consultants available, it can be all too easy to go with just any consultant, which could prove harmful in the long run. Here are a few reasons why quality professionals are good for business.
Going with a tried and tested professional is all about risk reduction
One of the only ways for professionals to hone their craft is to work on projects and learn from their mistakes. This cycle of trial and error is beneficial to the consultant, but not to their very first clients. Going for an inexperienced consultant will result in a few mistakes being made, and a few lessons learned that will make things easier for a consultant in the future. That said, you need someone who has already been tried and tested to ensure that they get everything right the first time around. Only a veteran consultant can guarantee that kind of success for your investments.
The more experienced the consultant, the more resources they draw upon
Another big reason why going for an experienced consultant is for the best is the fact that they have a web of contacts and resources to work with. While it does not always mean that an inexperienced consultant will not have the necessary resources on hand, they likely have not had a chance to grow their list of contacts who can help them out in a bind. When you hire an experienced consultant, you will also be hiring their contacts, all of which can provide you with extra support.
You end up learning a substantial amount from a veteran consultant
Last but certainly not least, aside from hiring a consultant for the resources they provide, they will also offer a wealth of knowledge on the subject of real estate. The best part about hiring an experienced consultant is that if you are interested in learning about their processes, you could gain a great deal of insightful knowledge. Perhaps in the near future, you might even be able to use that knowledge without a need for a property consultant! A veteran consultant will aid you in ensuring that you learn as they work.
There is no doubt that hiring a consultant is practically mandatory if you want to succeed in the world of real estate. However, it is always best to ensure that you are hiring a consultant that knows what they are doing and has a few years under their belt to prove it.