Home Improvement Tips to Help You Get the Most for Your Home
by Guest on Feb 17, 2016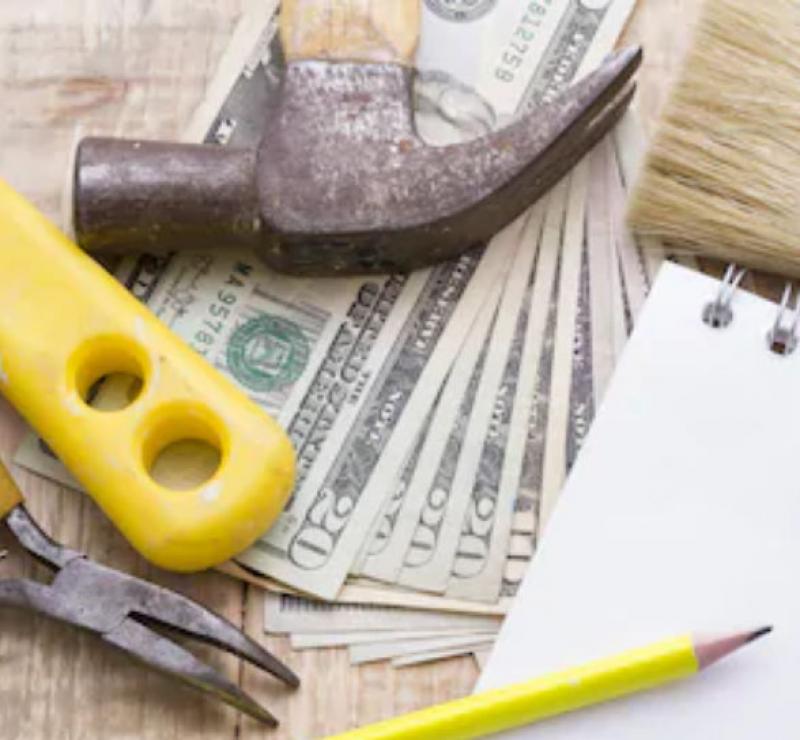 With the real estate industry still in questionable territory, getting as much money out of your dwelling is critical to the sale. It can also help you afford more of a down payment on your next home. The following advice shows you how to spend the least amount of money on fixes that are sure to raise the value of your home.
Light, Bright and Off White
If Real Estate agent has found the perfect home for you, you may be ready to get rid of your current dwelling. While you don't want to spend every penny you have to prepare for the sale, simple fixes such as a fresh coat of paint can make a home look like new. If you favor vibrant colors such as purples, hot pinks and burnt orange, you want to try and opt for shades in the neutral range instead. Off white and warm beige can make a home feel cozy and inviting to a prospective buyer.
Declutter
If the rooms in your home are small and cramped, you need to find ways to make them appear more spacious. You can begin by decluttering your home and getting rid of items that you no longer use. This means giving away clothes, books, newspapers and magazines that are past their prime.  If you own more furniture than what your room can hold, you can declutter by placing some of the items in storage.
Energy Efficiency
Homeowners looking to sell their dwelling may want to look into making it more energy-efficient and kind to the environment. If your appliances are old and need to be repaired, you could replace your current items with those that have an Energy Star rating. In addition to using less energy to run, the energy-efficient appliances can also keep your utility costs low.
Low-Flow Fixtures
Another environmentally-friendly way to update your home without spending a considerable amount of money is to replace your plumbing fixtures such as showerheads and faucets with low-flow variety. Toilets can also guzzle unnecessary amounts of water. A simple fix is to replace them with the low-flow or dual flush models. If you're having a plumber work on your home, look for products that are labeled WaterSense. This means that standards for performance and efficiency have been met with the product.
Reinvent Your Living Space
Room additions can cost a fortune. If you're planning to sell your home in the future, you want to ensure that the changes you're making are cost-efficient, and they can add value to your dwelling. If you have a room in your home such as an attic or basement, you can reinvent this living space. Before you begin the process to change the aesthetics, you want to think about the ways that you or a new buyer could utilize the space. Basements can work well as a child's playroom, additional living room or apartment for an older child. Attics can also make an excellent den, craft room or workout facility.
Deck or Patio
Whether you live in the Midwest or on the California coast, living spaces outdoors have become highly desirable among homeowners, especially if you enjoy spending time at home instead of traveling. You can add value to your home without spending a fortune with a deck or patio addition. If you're handy, you can enlist the help of a friend or neighbor and save a substantial amount of money by doing it on your own. In addition to stairs, rails, and the decking, you may also want to add more bells and whistles that include seats, benches and built-in flower pots for live greenery. Concrete patios are just as appealing and can include a fire pit.