Know the Code: Building Requirements for Sheds and Garages
by Guest on Oct 17, 2013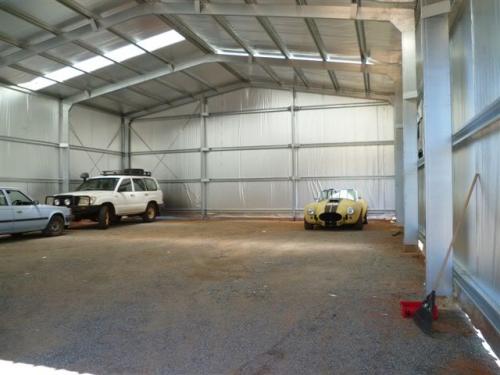 Putting up a shed or building a garage can be a fairly straightforward process and an excellent way of acquiring some more storage space.
You must be aware of the rules and regulations that apply to these structures so that you don't encounter any problems after your work has been completed.
Class 10A
The first thing to do is to confirm that your new shed is deemed to be in the Class 10A building regulations category, which applies to non-habitable buildings, including sheds and garages.
This classification is considered to be a low risk under safety rules guidance issued by the local Building Codes Board although it is important to take precautions to ensure that the risk of fire spreading to other buildings is noted and controlled.
Building requirements
When you search through garage prices to find the structure that you want, you need to confirm with your supplier that the garage or shed that you are having built is constructed to satisfy the requirements of a class 10 building, by reducing the risk of fire spread to satisfy Building Codes standards.
Problem meeting the requirements
Due to the way, they have been constructed or because the building has adopted some innovative methods, there are occasions when you might have a problem meeting the requirements with your new garage or shed.
You will not be able to get a BCA (Building Code of Australia) certificate under these circumstances as the structure will be deemed as unable to satisfy the requirements, but there is a way around this problem.
If you can provide evidence that the form of construction satisfies the BCA Housing Provisions and using a proven verification method, you may well be able to overcome the situation. Ask your contractor or supplier about these requirements if you think that you have any cause for concern.
Deemed-to-satisfy
What it means when you don't meet the standard Class 10 standards is that you have to achieve what is known as deemed-to-satisfy-requirements status and this is when you can prove that certain aspects of the building should be considered as acceptable.
This will often involve aspects such as having sufficient insulation integrated into the building to reach a Fire Resistance Level standard. Your supplier or contractor should be aware of the compliance issues and regulations needed and will hopefully be familiar with the procedure to get your garage or shed passed fit for use.
Other deemed-to-satisfy requirements
Adequate insulation is just one part of the overall building requirements and there are other areas of construction or materials used where you may have to go down the deemed-to-satisfy-requirements route to get the building or structure approved.
You will also need to satisfy requirements for fire resistance separation, which involves setting the building a specified distance back from your boundary or another building, and you will also have to satisfy requirements relating to sealing penetrations, which is a standard relating to fire ratings, for the walls and electrical wiring used in the building.
Once you have your certificate of Accreditation and Certificate of Conformity to comply with BCA standards, you should be ready to make the most of your new space created.