House Clearance Services
by Guest on Jun 29, 2010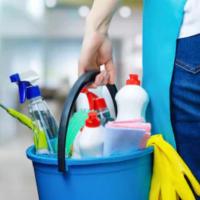 Using a professional house cleaning or office cleaning company takes all the hassle of clearing a property or business premises. In terms of business use, the minimization of disruption is paramount. As with many professional services such as office and house cleanings, the company has years of experience and can carry out the service in a quick and efficient manner. Other services that a house cleaning company normally provides are transportation, removals, waste disposal, probate valuation, and antique and collectibles valuations.
Each house or office cleaning job is different and is required for different reasons so it is important to use a well-established house cleaning company that can take care of all the matters concerning the cleaning from valuations to the recycling of waste. Many people are very aware of the need to reduce waste and preserve resources. When using a house or office cleaning company, the responsibility of both the client and service provider is to be committed to recycling and re-using the items that are cleared. You should check the environmental policy of the company you are using and ensure all possible steps are taken to recycle or send items to be re-used.
The transportation of waste to responsible recycling facilities should be carried out. Items that can be re-used or re-sold can be taken to a wide range of businesses and charities to sell as second-hand goods. This means items are being re-used so benefiting the environment but also money made from sales benefits charities.
When carrying out house cleaning and office cleaning work, items that simply cannot be reused (perhaps broken/damaged/faulty) are recycled. The waste is sorted into separate recycling streams (paper, metal, glass) at Waste Transfer Stations (tips). This enables up to 75% of these materials to be recycled. Whilst recycling is less efficient in terms of CO2 than reuse, it preserves virgin resources. So there is a far smaller environmental footprint when recycled materials are used in the manufacturing process.
All Licensed Waste Carriers transport waste to Waste Transfer Stations (WTS), which then recycle some and landfill the rest. However, if the waste is not presorted by the carrier into different waste streams, the WTS will send much more of that waste to landfill. The reason is simple. Responsible WTS has separate areas to deposit recyclables such as paper, metal, plastic, and biomass. Waste that contains mixtures of these materials has to be deposited in a general waste area. Only 40% of this general waste gets recycled compared to 85% in the specific materials areas. Pre-sorting the waste achieves a far higher recycling rate than would otherwise be the case.
Another service associated with house cleaning is probate valuation. Probate is often a distressing and difficult process and a house cleaning company can work closely with solicitors and private clients to provide probate valuation services. Services provided include written probate valuations, insurance valuation, and advice on selling antiques, collectibles, and art, etc. From then the same house cleaning company can clear the property leaving it clean and tidy ready for sale or transfer.