Respirator or Dust Mask - What is the Difference?
by Boris Dzhingarov on May 20, 2015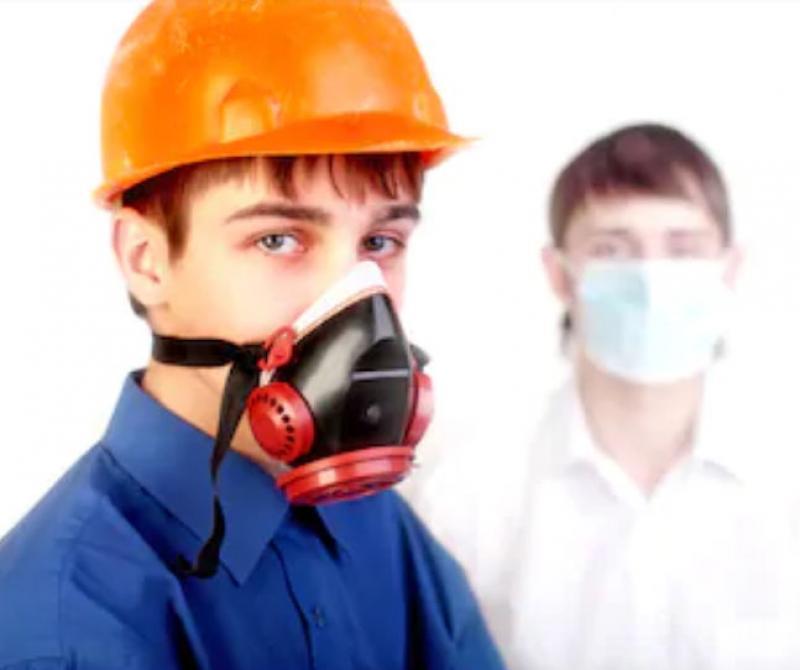 When embarking on any project whatsoever where you will be subjected to airborne particles, you may want to make sure to have the appropriate level of protection available in the form of a face mask. There are two main categories you should familiarize yourself with to find the level of protection you need. Do you know the difference between a respirator and a dust mask and could you choose the right one for your needs? Here is some information that might help you make the right decision. After all, your health depends on it!
Basic Level Dust Masks
Before you go any further, there is one thing you need to understand. A dust mask will not offer any level of protection against toxic airborne substances. They are merely to help filter the air you are breathing against things like dust that can cause you to sneeze and cough. They will never filter any vapors or gases and for sure they cannot guard against airborne particulates (dust) from such things as asbestos that may still be present in many homes as insulation from ages ago.
A Brief Explanation of a Respirator
If you need protection against dangerous gases, vapors and dust particles or even to guard against certain allergens, you will need to take proper precautions with a respirator. This is a special kind of mask that has been manufactured to filter even the tiniest microscopic particulates out of the air you are breathing. One of the leading products on the market is a 3M Respirator because it is designed and manufactured by a trusted name in the industry.
Don't Let Cost Dissuade You
Dust masks and respirators vary in price based on the level of protection you need but cost should never dissuade you from purchasing the product you need to ensure your safety. The ultimate purpose of a mask is to keep those toxins from being inhaled and if they aren't made to filter down to the smallest level of particle you may be exposed to, they are virtually useless.
Your Life Could Depend on It
You can find good quality products online at costs that are reasonable (usually due to lower overheads of online merchants) so why not get the protection you need? Without sounding over-dramatic, your life could very well depend on it. Look at all those cases of mesothelioma that have surfaced as a result of workers who weren't properly protected? Now that you understand the difference, it is vital that you take the time to think about why you are going to be wearing one and how much protection you need.
Are you going to be working with toxic or hazardous materials? Perhaps you are simply going to be doing some much needed spring housecleaning and want to avoid breathing in all that dust you will be disturbed in the process. Choosing between a respirator and a dust mask is a serious business so make sure you get it right. As stated above, your life could depend on choosing the right protection based on the substances you are exposed to. There is no getting around that fact, so get it right.